OK, as you may already have guessed – this blog is (mainly) about Saab.
More specifically it's about my classic Saabs. Some of them are in use and some are ongoing or future projects.
Cars currently featured on the blog include my 1964 Saab 96 Sedan, 1964 Saab Sport, 1978 Saab 99 Turbo and a 1969 Saab 96 V4 Rally car. All of them have needed or will need extensive restoration.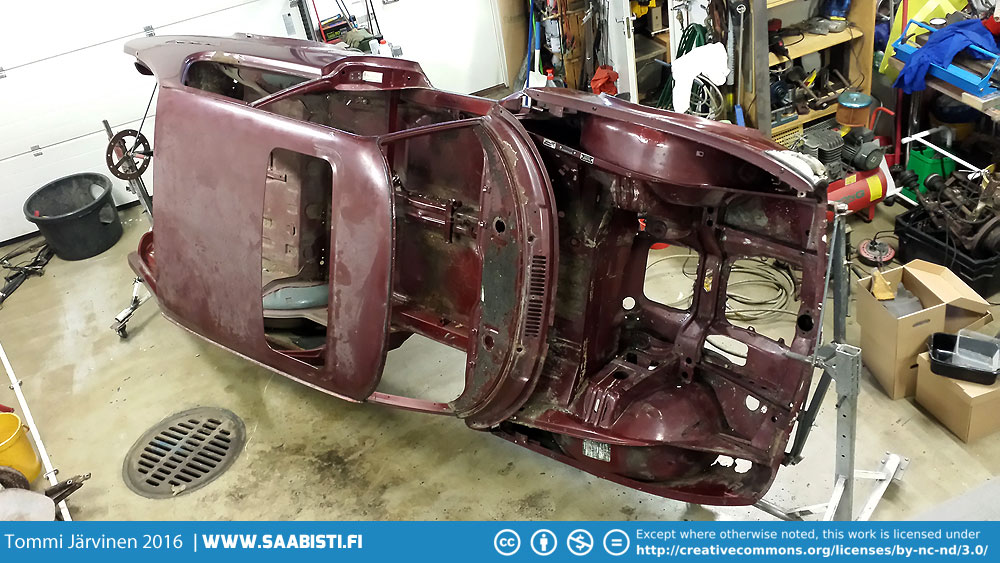 Please note that I am not a professional mechanic nor have I had any formal training on that department. This blog is all about learning by doing. As such it will contain errors and the posts only tell how I have done something – not necessarily how they actually should be done. Make your own judgement.
I'm also a member of the Saab Club Of Finland so there's some coverage about the club events (mainly photo galleries or video) and as I also collect all sorts of Saab stuff (if I find it cheap) – there's a little bit about that too.
So, read the front page blog or pick your interest from the Categories or the top menu. A list of every single post in the blog is available on the All Posts page. There's also a Facebook-page where I link all posts from this site but also from www.saabworks.fi.
Feel free to comment any posts (all comments are moderated).
You can contact me directly at saabisti.jarvinen@gmail.com
Enjoy,
Tommi Järvinen
Saabisti
– – – – – –
All articles, images and media files on this site are licensed under Creative Commons:

Attribution
Non-Commercial
No Derivatives
Read the full license deed here: http://creativecommons.org/licenses/by-nc-nd/3.0/