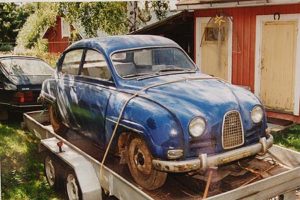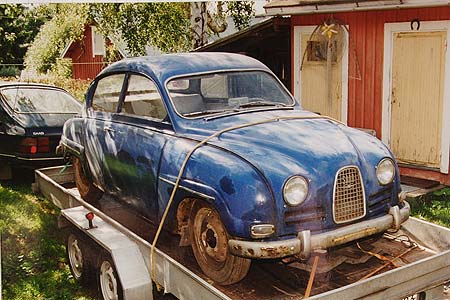 I have had this two-stroke 1964 Saab 96 Sedan for several years and been restoring it on and off.
It is not made to original specs and has several modifications:
850 cc 3-cylinder engine with triple carburetors from a 1966 "longnose" Saab 96.
Electric fan and fuel pump. Alternator instead of the original generator.
4-speed gear box.
Clutch housing and driveshafts are of the later "hand grenade / potato masher" type, which makes it possible to install front disc brakes. At the moment the car has 1966 type drum brakes.
A significant amount of corrosion repairs has been done also.
Original colour was "Midnight Blue" but has been changed to "Polar White" from the Saab 9-5 color book.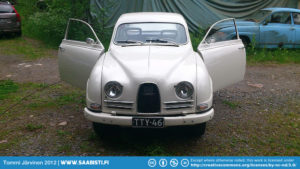 Here are all the project posts on the two-stroke: