I'm currently restoring a Saab 99 Turbo 1978. This 1978 Turbo needs some serious corrosion repairs but it has the original 3 row radiator and the stronger "S" type gear box.
This is a full bare body restoration – meaning that all the components come off the body, it's stripped of paint, welded and painted and put together again. All the mechanical components will be checked and rebuild as necessary.
You can follow my blog here or see a listing of all the blog posts at the end of this page.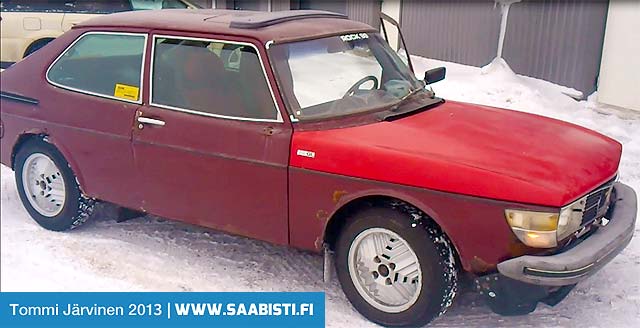 Saab 99 Turbo
The 99 Turbo was introduced in 1978 as 3-door Combi-Coupe version. It was fitted with a turbocharged 2-litre engine. For the later 1979 and 1980 versions the two-door model was used. The 99 Turbo was available in Cardinal red, Sterling silver, Anthracite grey, and Black. The two-door was also available in metallic green. The car was produced in both Trollhättan, Sweden and Uusikaupunki, Finland. In Finland the only color choises for the 1978 model were Cardinal red and Black.
My car is an original Finnish car, made in Uusikaupunki and sold to Finland as new.
More info in Wikipedia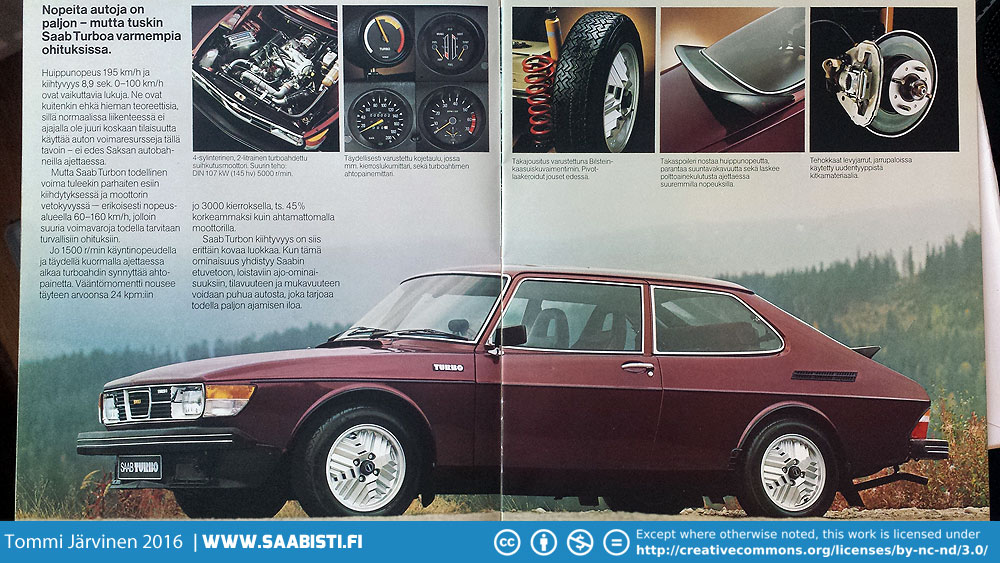 Pre-production series 1977
There was a small batch of pre-production test cars available in 1977. For example the Finnish Police force had a 4-door Turbo for a test car. The legend goes, that the Police version had more turbo boost than the normal 99 Turbo. Normal pressure was 0,7 bar, but the Police version had 1 bar. Also 1.3 bar was tested and worked fine. When raised to 1.7 bar the engine blew out… None of the Finnish Police Turbo Saabs have survided to my knowledge.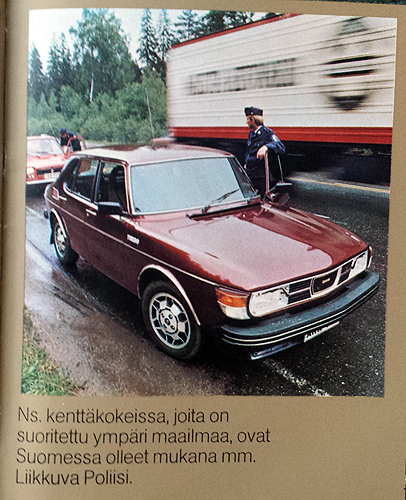 Saab 99 Turbo 1978 project posts: