The underside of the car is now ready for corrosion protection. Everything has been painted: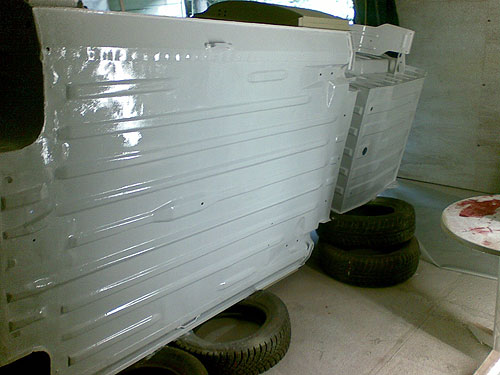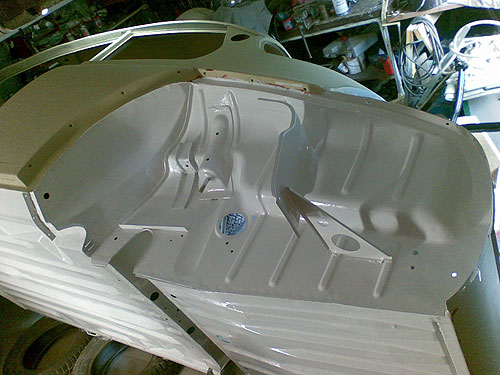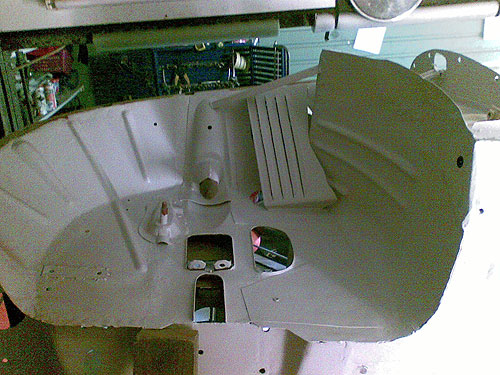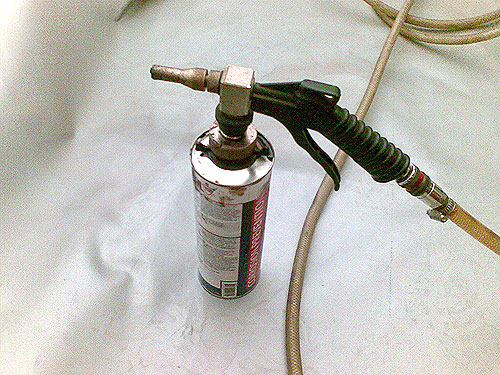 A can of Dinitrol "Corrosion protection for vehicle underbody" and a suitable spraygun.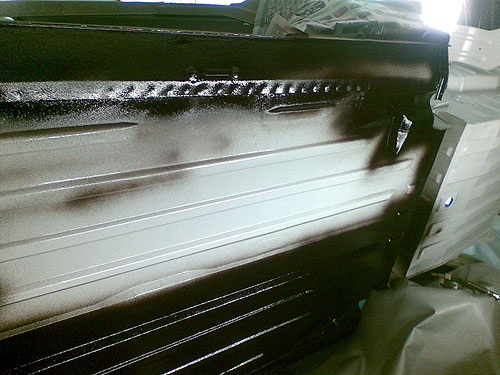 I see Black! Black! 😉
The great thing about painting the underbody a light colour is obvious. You see immediately if you miss a spot when spraying the corrosion protection.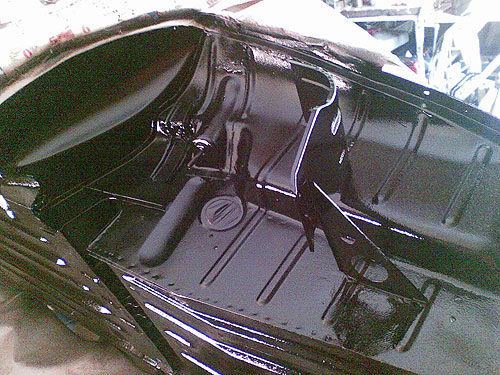 The thing to remember is to blug every single hole in the body and mask the areas that don't need this stuff…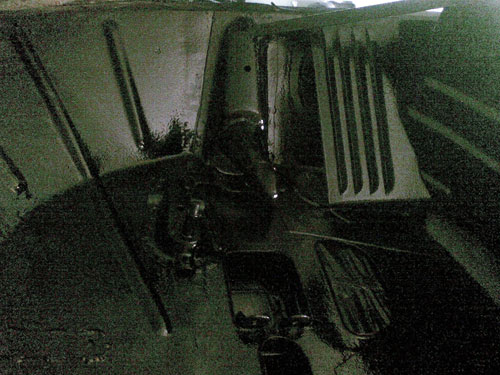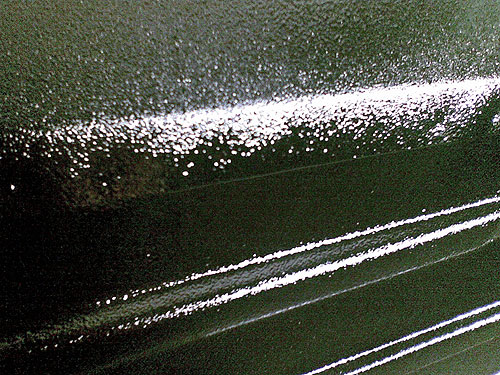 It took almost three cans (3 litres) to get the whole underbody covered.
Nasty stuff. You really need to wear full protective clothing (hair and everything) with this stuff. When you spray it, it's pretty much like standing in a cloud of spray glue. It's not exactly poisonous but it make's everything sticky …and black.
– – –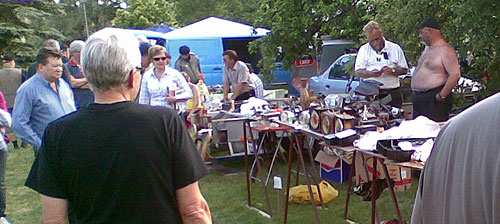 We have a local fleamarket type happening here every year. Mostly antiques and car and motorcycle stuff. Hundreds of sellers and tons of stuff.
Surprisingly little Saab stuff this year though. But I made a few nice finds.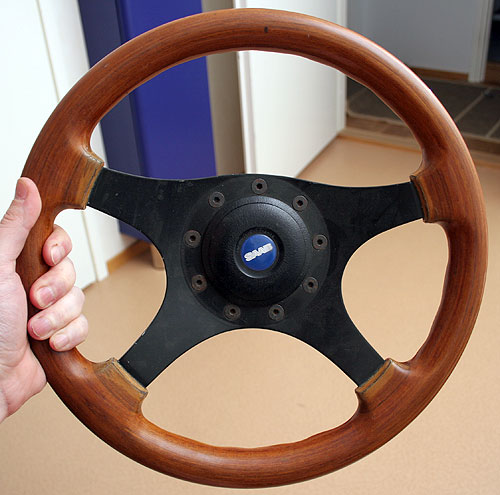 A wood steering wheel for a V4. Pretty good condition too.


A sun shade for the 99-900 Combi-Coupe (image from Wikimedia Commons)
I also got original Saab chrome wheel rings for the 96.
And these were a really nice find: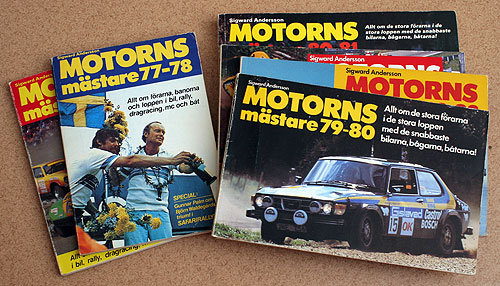 A bunch of Swedish racing yearbooks. Lot's about Saabs and rallying in them! Great opportunity to patch up my rusty swedish.