2008-9-6. Suspension.
I have not have too much time to spend on the project lately, but we managed put the suspension more or less together.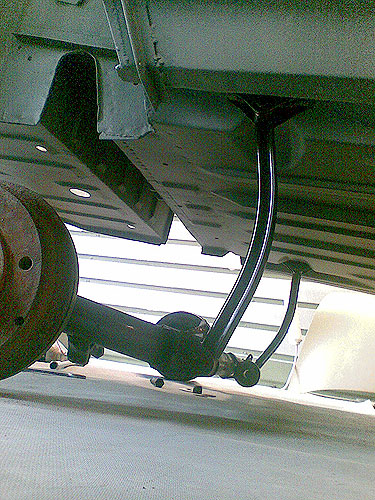 We started with the rear end. Pretty easy stuff, except I had mislocated the plastic shims that go with the central rubber mount. But we finally found similar parts to replace the missing ones…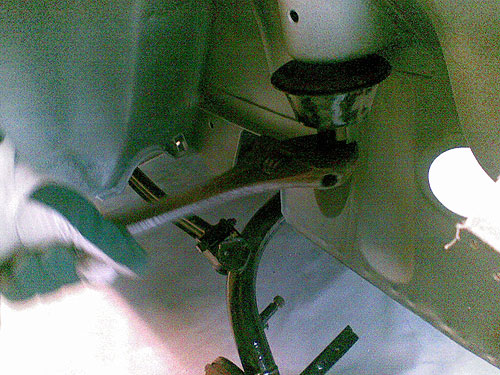 Upper spring mount.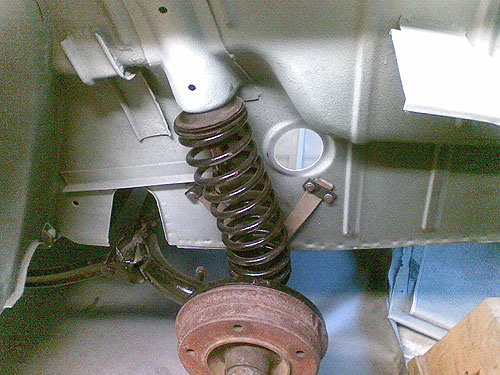 More or less together here. Temporary hubs. Need to buy new shock absorbers.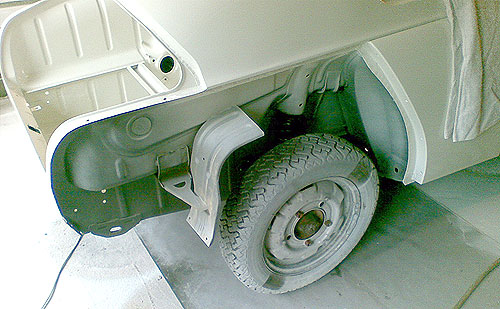 And the rear end on wheels!
The front end was a bit more tricky but all in all it also went quite smooth.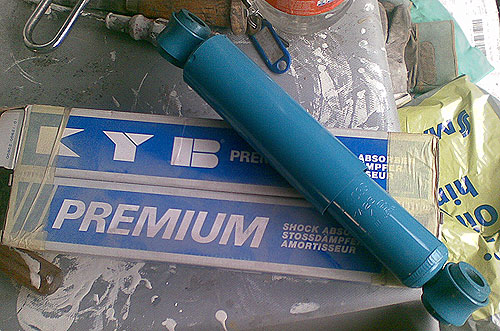 I bought these about ten years ago from a fleamarket. And they were about ten years old even then. So, real vintage shocks for the front end 😉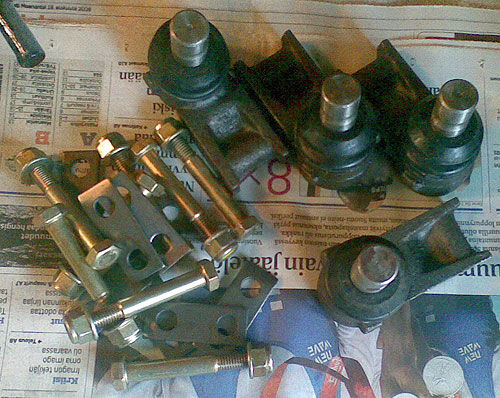 New ball joints and new bolts.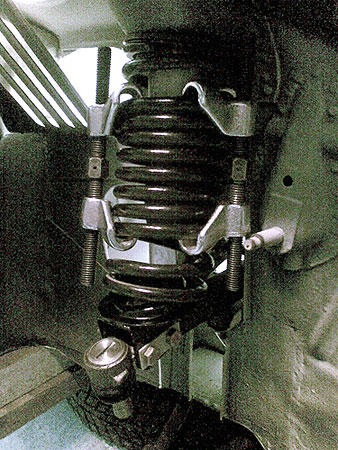 The spring is a really tight fit and it needs to be fully compressed to fit abobe the upper swing arm. The job is ofcourse much easier if you attach the swing arm after you put the spring in place, but the spring still needs to be almost fully compressed to fit.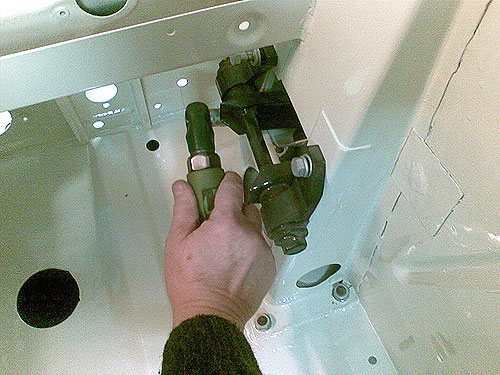 Tightening the upper swing arm bolts. I put on temporary spacer plates as the wheel and steering angles need to be adjusted later anyways.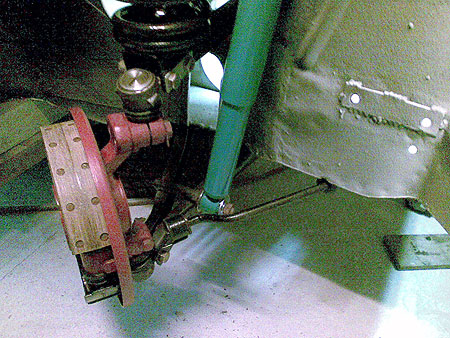 The front put together. All strokers and earlier V4's had the stabilizer bar you can see in front of the shock absorber but for some reason later model 96's didn't have it (probably cut for saving costs…).