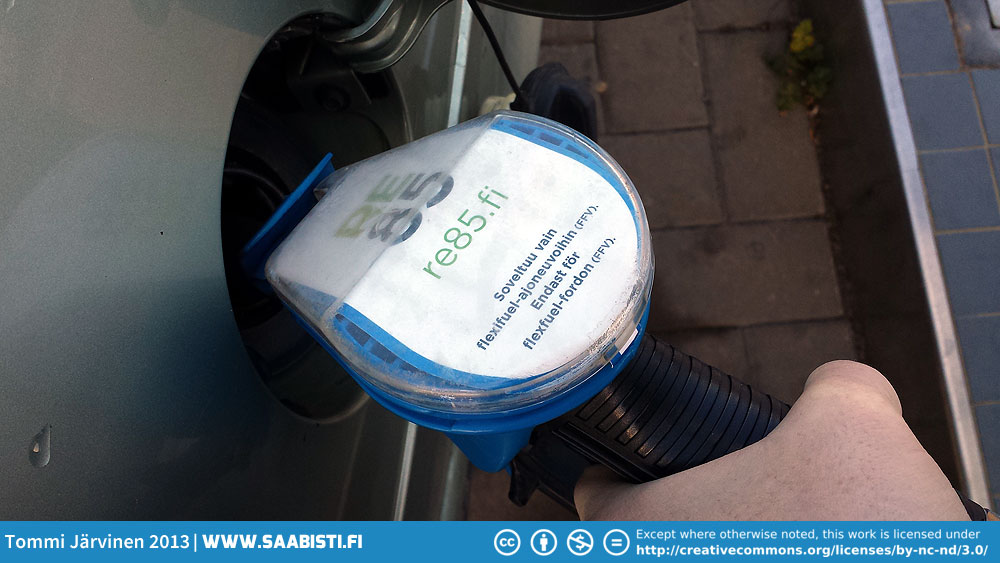 Last week I had the Stage1 E85 BioPower/Flex fuel conversion made on the 2001 9-3t. With the T7 engine you can drive with regular gas or E85 (85% ethanol) or any mixture between them. The E85 network is pretty sufficient in Finland for my needs, so I'm happy to drive with a slightly more green fuel.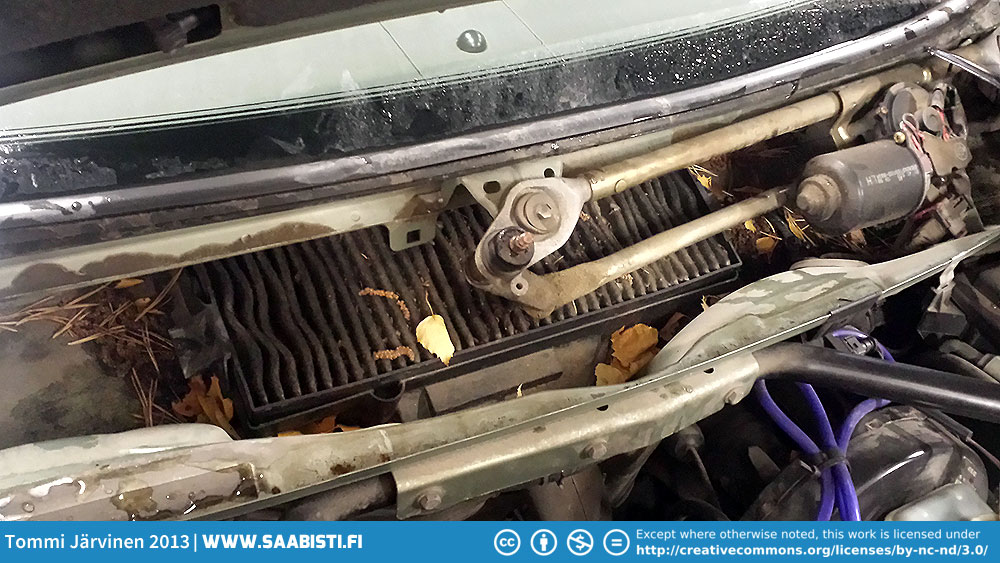 The 9-3 has not been maintained very diligently, so I have been checking all the various things that might need maintenance. Here's one. I don't think that fresh air filter has been changed ever… I put in a new one.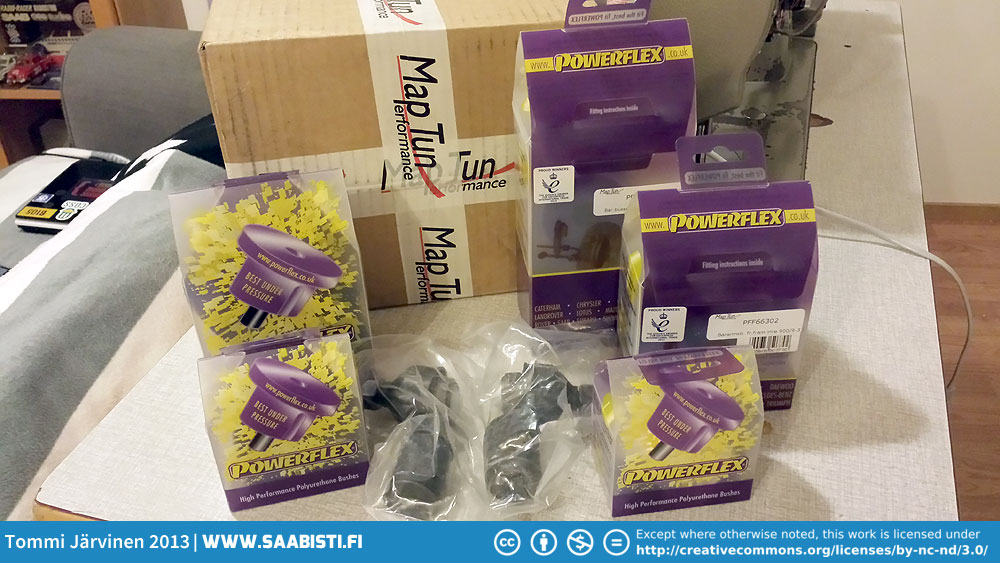 And just so I don't run out of things to do I got a full set of Powerflex poly bushes from MapTun Finland.
The 9-3 is a pretty nice car to drive (especially with the Stage1 E85 conversion), but the stock suspension leaves a lot to desire. The bushes are the first remedy, but come the spring I will need to look into throwing in a lowering kit and decent shock absorbers. Probably the MapTun kit with Bilstein shocks.