More Spare Parts Vans… This '71 Van has spent the last 10 years under a tree in a "Saab Forest" (see a couple of pics from the site down below).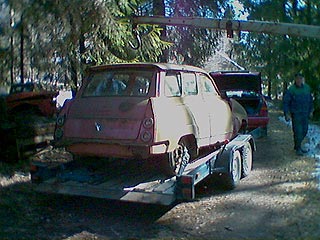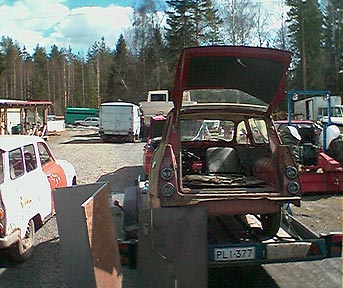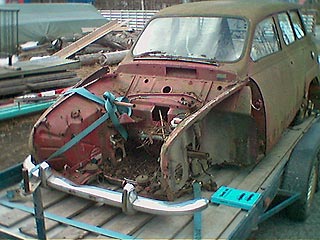 The front's done for.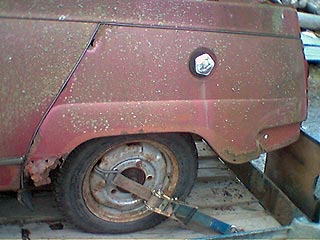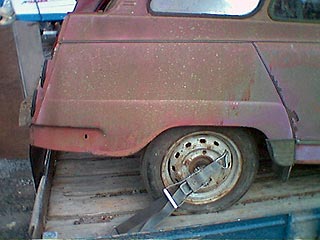 Left rear fender is relatively easy to fix. Right rear fender – good as new!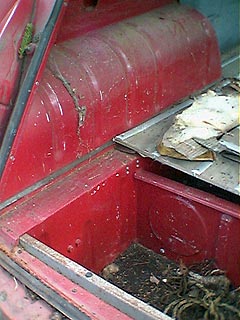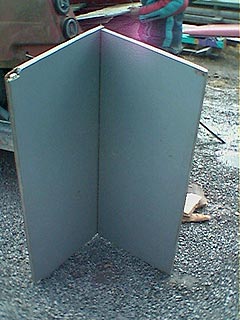 The boot section is in good condition.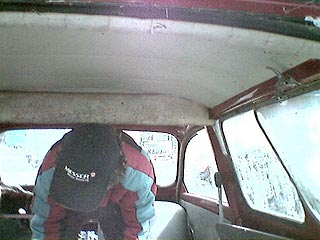 Flawless headliner all the way through!
The "Saab Forest"…