The 1978 Saab 99 Turbo has been under the covers for over a year now. I finally took the covers off to take a better look and decide on what to do.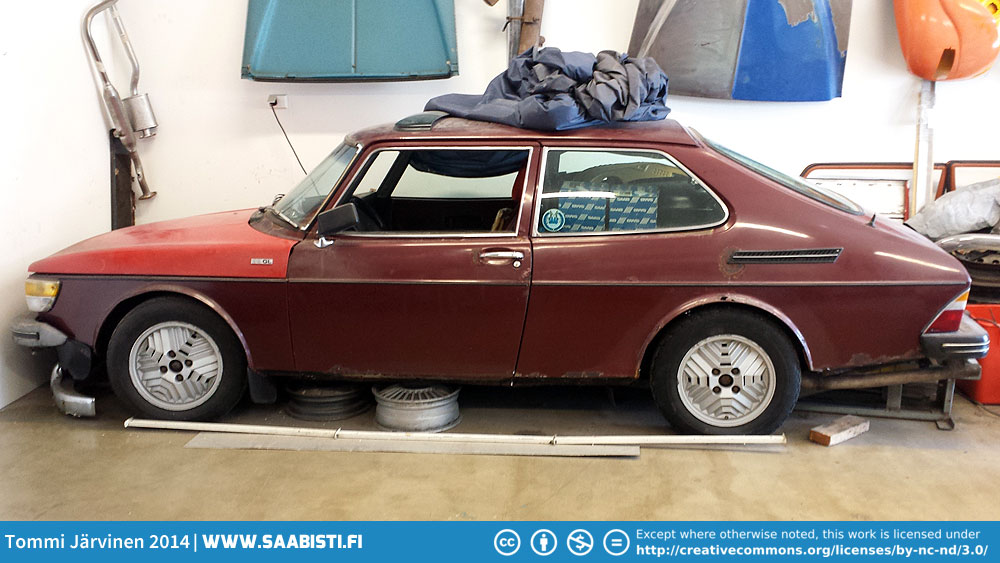 The corrosion situation on the car is really bad – it needs a lot of new steel. I do have all the necessary repair plates, as well as rust free bonnet and backdoor, and reasonably good doors. But looking at it more closely it really looks too far gone to do a meaningful restoration.
That's why I have decided to do something completely different with it – a track car.
Here's the plan:
Complete hub upgrade with Saab 900 1988> parts (4×108 bolt pattern)
Replacing the rear axle with the 900 axle
Moving parking brake to the rear axle
New ventilated rotors and calipers
Opened up and widened wheel arches
Turbo spoiler in the front, the big Sport&Rally wing at the rear
Lowered suspension with competition grade wheels
Keeping the original engine with K-Jetronic, but adding in a secondary fuel rail and injectors
The secondary injectors will be guided by a lambda sensor and a microcontroller to only add fuel when  needed (going too lean)
Increase the turbo boost to get around 200 Hp (reasonable number, which should not compromise the engine too much)
Conversion to use E85 bioethanol as fuel
Removing the interior and adding a full rollcage
Racing seats in the front and full harness, back seat removed
So – that's about it. Hopefully I can get on with the rust repairs the next winter, but it depends on if I can get the Saab 96 Rally finished.