While we were driving in Sweden the two-stroke was having some overheating issues because of the very warm weather …and due to the fact that we were blasting "full speed" on the highways for several hours on one sitting. I could maintain a speed of about 100 km/h, but anything over that I had to deploy the age-old "extra cooling unit" –  the cabin heater. But maintaining a steady 120 km/h was pretty much impossible because of the engine heating up more than it should.
I figured it has to do with the triple carb engine producing more heat than the old radiator can handle – especially regarding the tiny hole in the bonnet that air should pass through. The engine bay behind the radiator – as well as the front fenders –  were almost scalding hot after a long stretch. A clear sign that there was not enough airflow.
As a first aid I decided to remove some of the obvious obstacles for the engine compartment airflow:
The modification worked out better than I thought it would. I have since driven the car on motorway in very hot weather and the temperature stays very nicely in control. Only if I push the car over 120 km/h will the temperature rise above normal.
So –  the next order of business will be opening up the bonnet Saab Sport style. I borrowed a set of original Saab Sport safari grilles as well as the templates to make them. Now I can make new ones for my car.
While I was making the bumper modifications I also decided to make some suspension changes. I think the car came with some rally springs originally as it was sitting pretty high: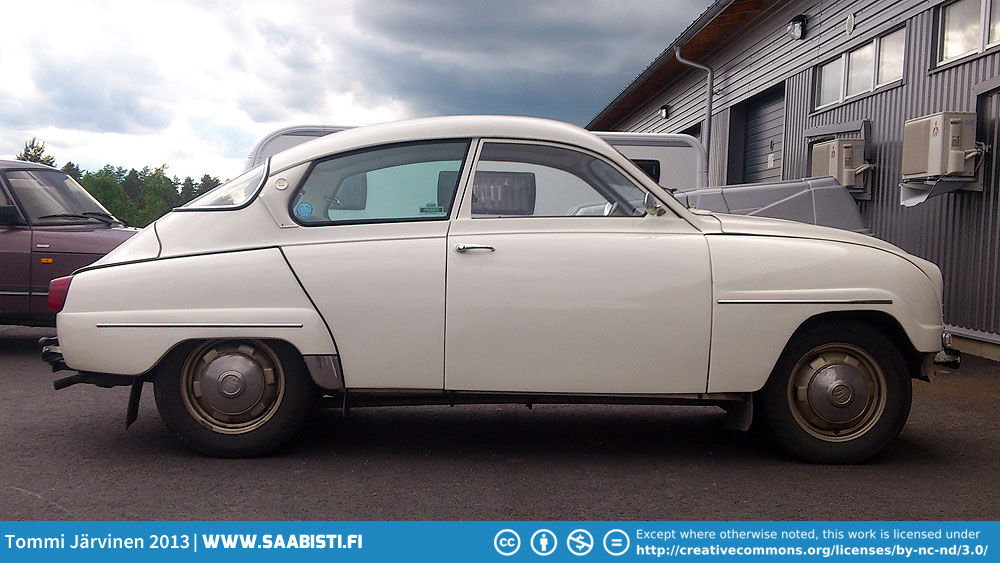 As a way to improve the handling a bit I decided to lower the whole car. I had these progressive springs from some japanese car and decided to test how they would work in the front. I also had some stiffer but shorter V4 springs for the rear. So I tested them out: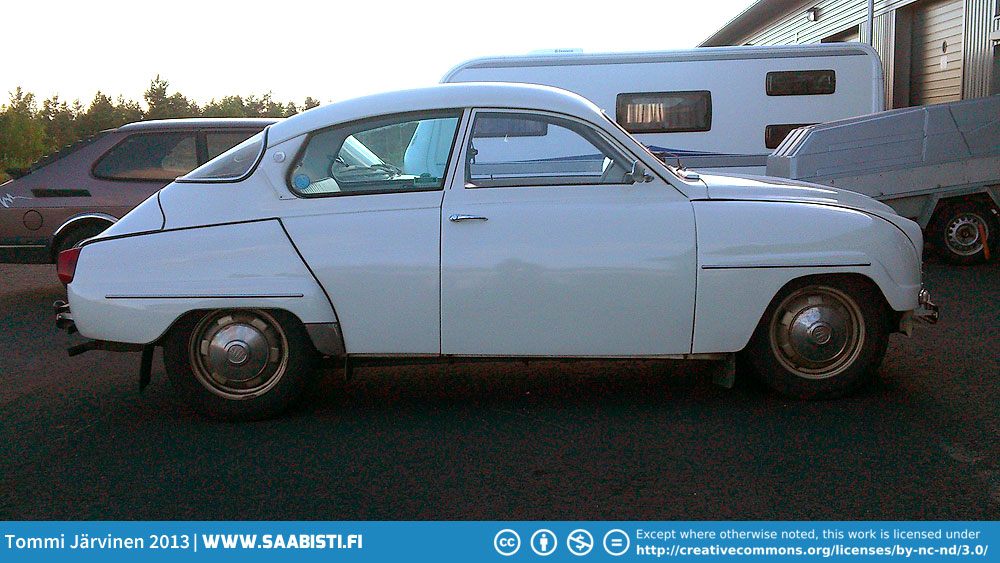 The front looked much better but the rear stayed at pretty much the same height. The stiffer springs kept the rear up despite being shorter. So the next order of business was to shorten them some more: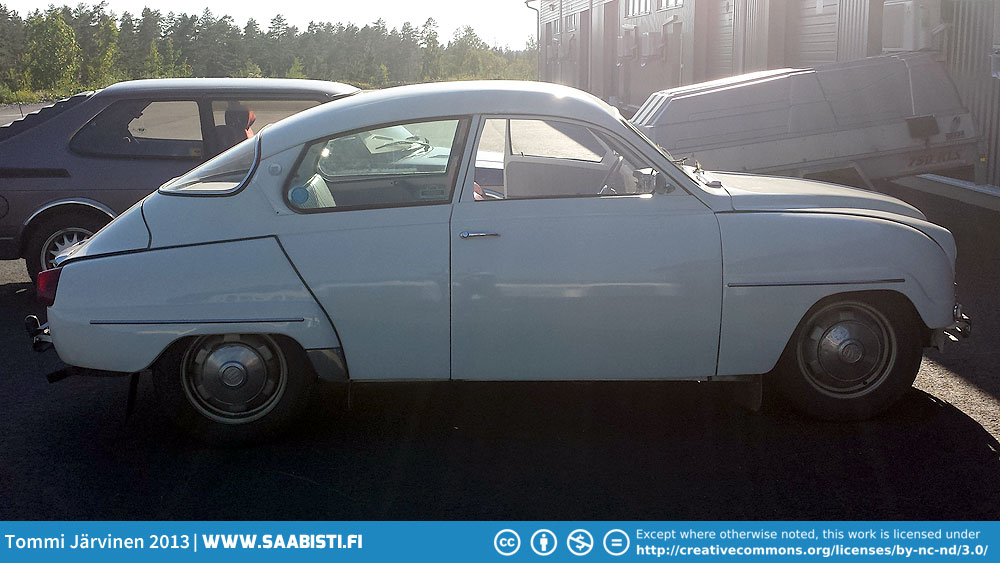 That brought the rear down a little but I think I may still need to shorten the springs some more to get the stance right. But handling wise the car improved a great deal. It no longer rolls as much as it used to in tight cornering.
And here's something I picked up at Juha Lehtonen's place – A Saab dealer sign from the eighties. Pretty cool.