I have gathered a bit of Saab stuff. Here's some.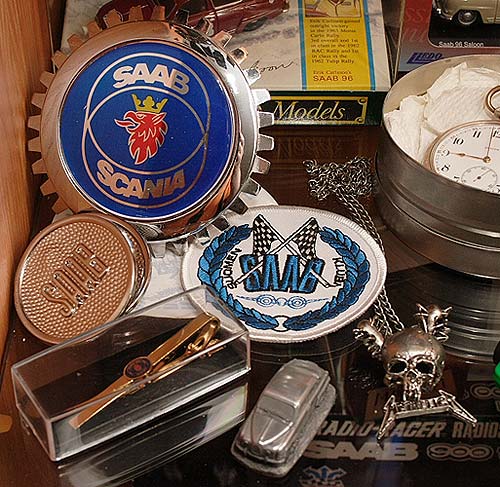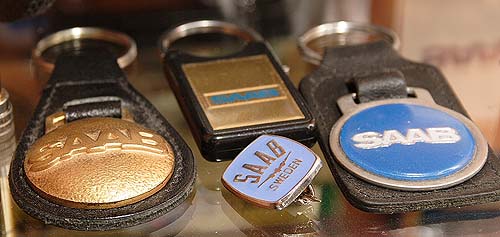 Keyrings. The "golden" one on the left is the Finnish Saabclub special.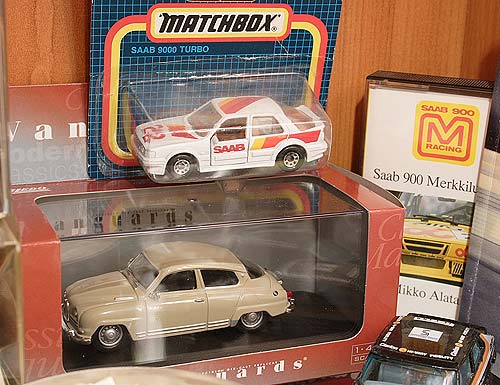 *Saab 9000 Turbo 1/60. Matchbox 1987.
*Vanguards collection Saab 96 Saloon "Savannah Peige", 1/43, 2004
The cassette on the right is interesting. It contains the official song (by Mikko Alatalo, a local celebrity) for the Saab 900 racing class here in Finland.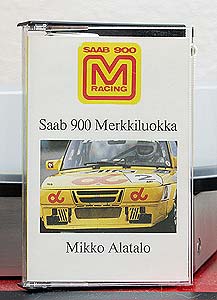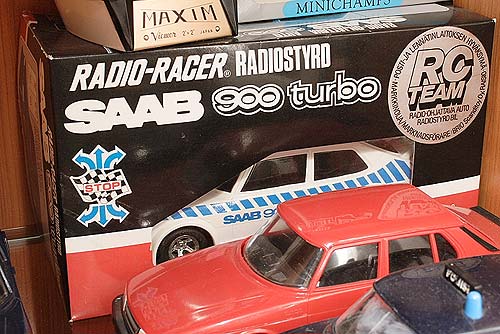 *Saab 900 Turbo RC-car, Radio-Racer/Taiyo, Japan
There's no year on the car/box, but I'd guess this is about mid 80's.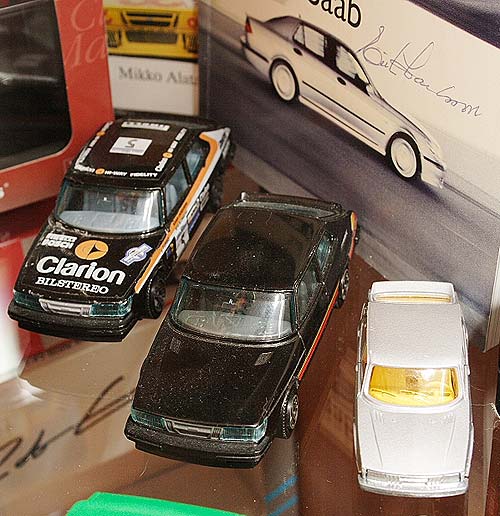 *Burago Saab 900 Turbo "Stig Blomqvist"
* Burago Saab 900 Turbo
* Saab 900 Turbo 1/62. Nr 284 Majorette.
On the brochure I have the signature of Erik Carlsson.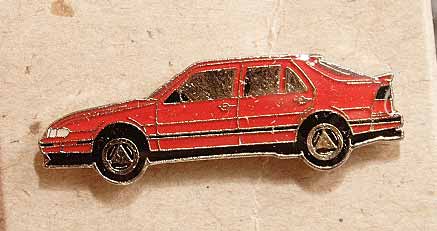 Saab 9000 pin (I have a few different sorts of these)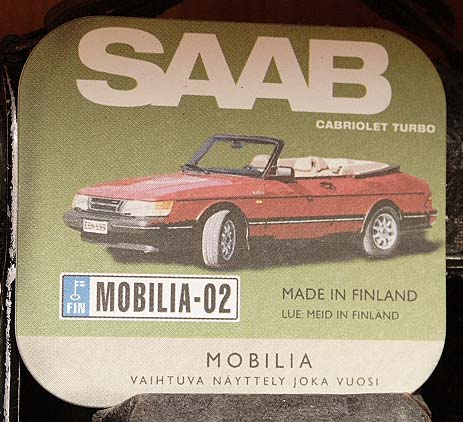 Mobilia Car Museum Saab 900 Cabriolet Turbo -badge