A few shots of the radiator my father fixed. The radiator was in moderate condition, but a few attachments had been broken loose, so he tinned those in place. It was ofcourse put through a parts washing machine before that. Afterwards it was further cleaned and then painted black. Looks great now!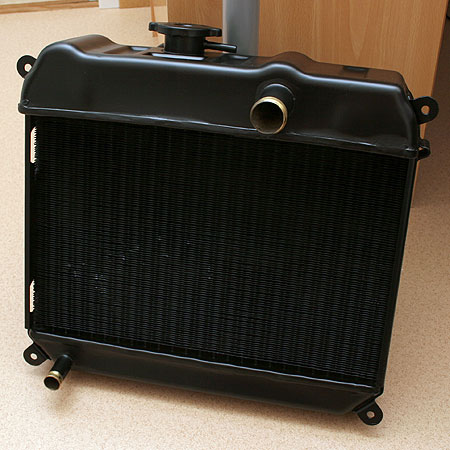 After tinning it, dad pressure tested the radiator and it proved to be leak free.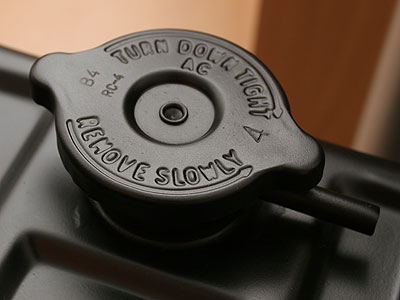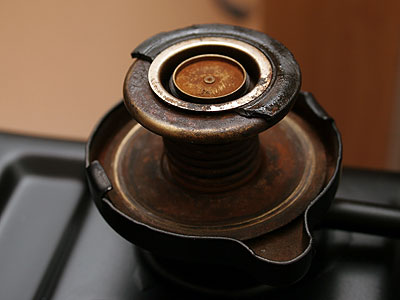 One little thing that needs to be fixed is the radiator cap gasket, that has been partly broken away.
More parts getting finnished, here's the steering rack – and my cat Romppainen 🙂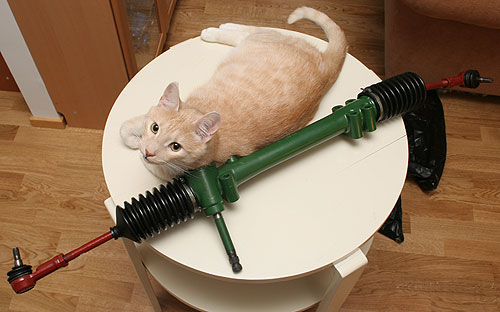 I bought opening rear side windows. These weren't availlable here in Finland as option, so these have been imported from U.S.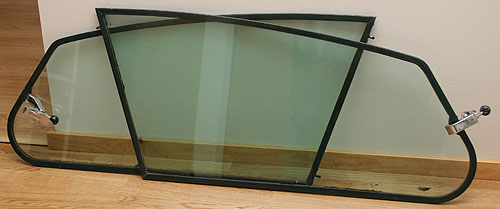 I'm currently trying to figure out if I put them on the stroker or perhaps the V4. Bet they would look awfully nice on the V4 also…