I'm planning on putting in a 1965-66 engine with a few "extras", namely a sport exhaust and the famous triple throat carburetor (Oh, the noise will be glorious!).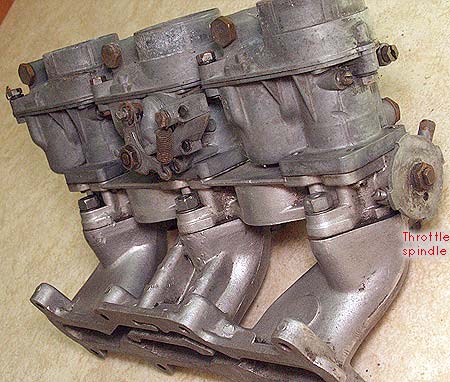 Here's a few shots of the carburetor setup (uncleaned). I plan on changing all gaskets, and making sure that everything is nice and tight.
It's quite a piece of work. A single throttle body is shared by three carburetors. The throttle spindle runs through the body, turning all three throttle plates simultaneously.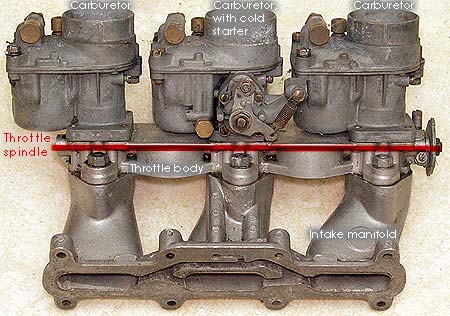 The middle carburetor throat has the cold starter.
Now I just have to find a suitable engine block (You can't bolt this on the standard block). Thankfully I have a few leads on those and should be able to get one.
SPORT EXHAUST
I got hold of an old Sport exhaust, and immediately decided on taking it apart and building a new one after the model.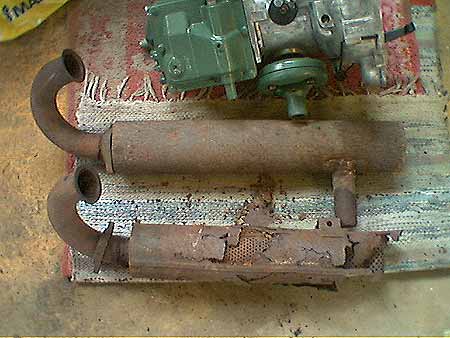 Regular exhaust on top, remains of the Sport exhaust at bottom.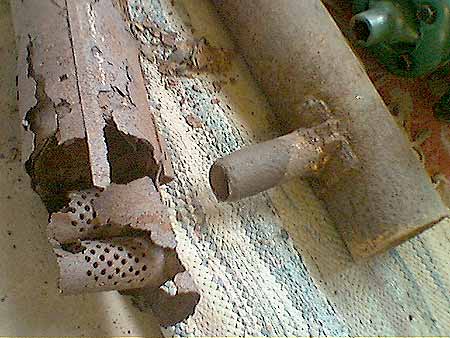 Note the remains of the dual exhaust pipes of the Sport. The double exhaust pipes ran all the way to the rear, to a special silencer. That one I will have to make from scratch also.
Bullnose Rally Saab 96: Pasi Koskinen Racing (In Finnish)
Two Stroke Tuning parts: Classic Saab Racing