The project has been on hold for the summer (too much stuff to do, places to go to, etc.). I managed to get to the Saabclub summer happening, which was great. Lots of Saabs, new and old.
I sold a bunch of 99 stuff and bought an equal amount of 96 stuff… 🙂
Here's the cream of the crop, new (well, old) rear fender guards for the stroker: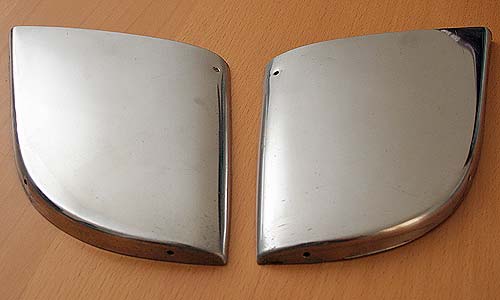 A couple of quite interesting books also: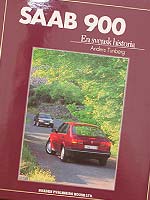 Saab 900 – A Swedish story
Anders Tunberg, 1993
The concept, design, engineering, manufacturing and marketing of the "NG" 900. The book also has a short general history of Saab. Great book! So much stuff and nice photos!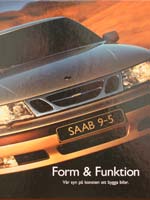 FORM & FUNCTION: SAAB'S APPROACH TO DESIGNING AND BUILDING CARS. 1998
A brochure in book format. Almost 100 pages of info on the more modern Saabs and "Saabisms".
2006-08-28
I was offered some more saabstuff and as the price was quite ok I bought the lot; A 1966 engine (no carbs), two gearboxes, a spare crankshaft with pistons, distributors and a few boxes of miscellaneous stuff. Most of the stuff is pretty useless, the parts aren't in good condition, but there were some things I found I can use. Here's some: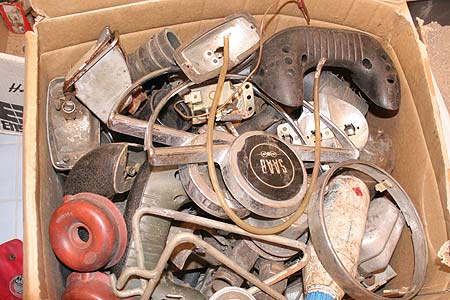 Sadly most of the stuff is in unusable condition. But given the price, it was worthwhile.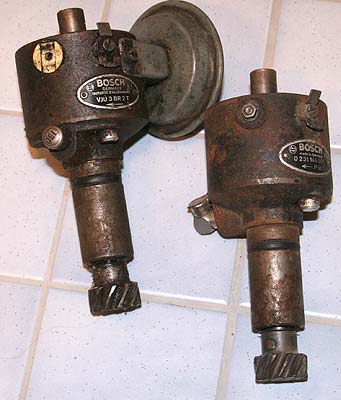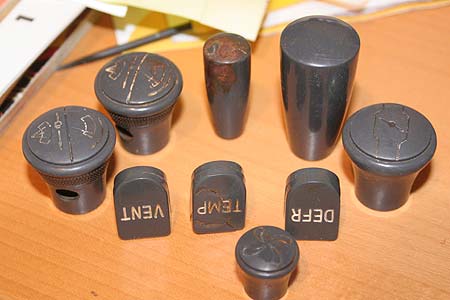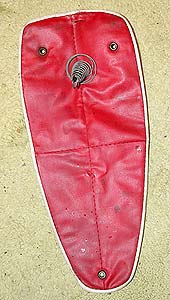 I bet you haven't seen too many of these. It's part of a winter protection set for the radiator. There should be three pieces that fit over the front grille, but there was only the center piece in one box.
Well, yes. It actually does sometimes get so cold here that one needs to worry about the engine running too cool. (Or that the coolant freezes!)
Dad's been busy…
My dad sometimes has some spare time between jobs at work (he's a car mechanic), so he likes to take something small with him just to keep occupied. Here's some of the lates "miniprojects":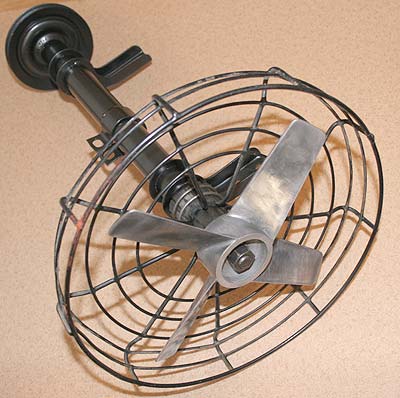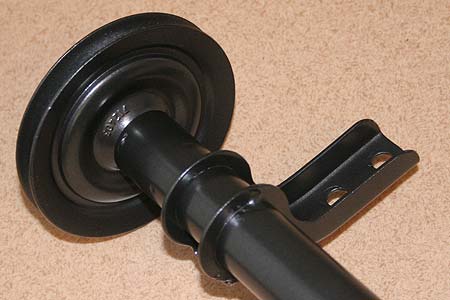 The radiator fan was washed, sandblasted and painted. He also changed both bearings. I really don't know what I'll do with this – I already have a working one for the project car and a couple of extras too!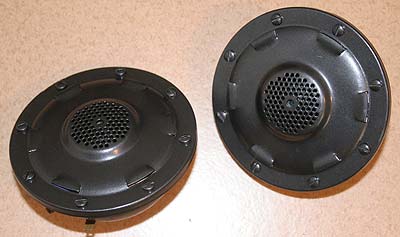 Signal horns – cleaned, painted and inspected (they work).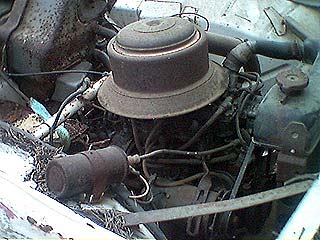 The aircleaner unit from the spare parts '66 cleaned and painted (and with a new filter).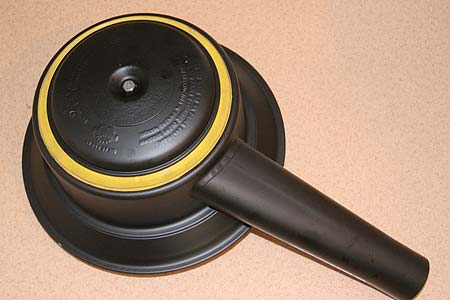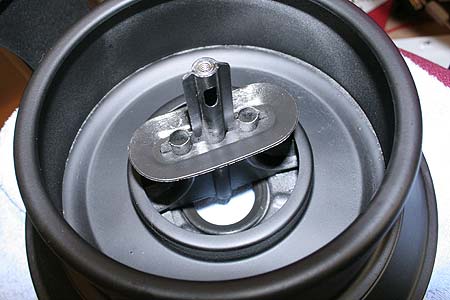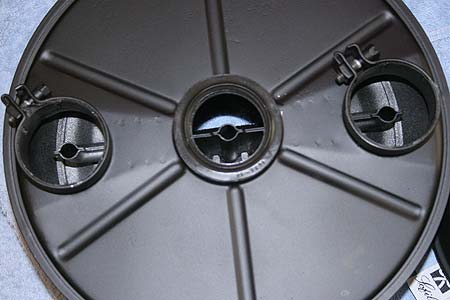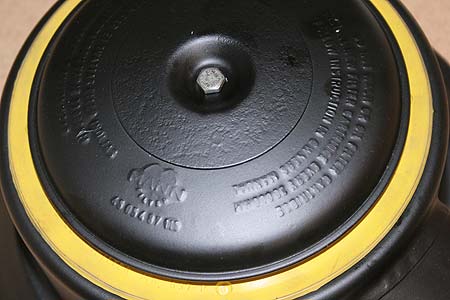 Thanks dad! You are the best!