Getting ready to clean and paint the underside of the car: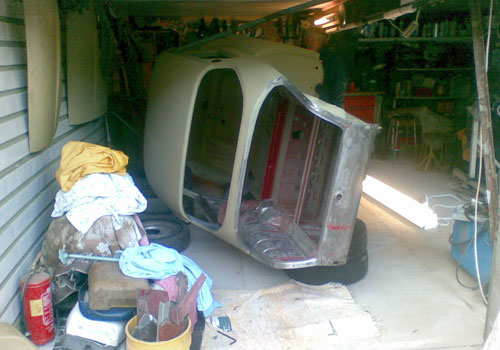 Honestly. It is a lot safer than it looks 😉
(Yes it is properly supported and the center of gravity is actually on the roof side, so no danger of falling over).
– – – – – – – – – – – –
There's a Saabclub meet coming up next saturday, so I sorted out some stuff I decided I will not need anymore. Let's see if someone else needs any: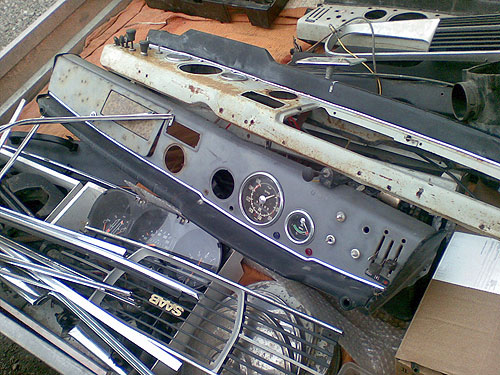 Update 2008-6-1
Ok. The Saabmeet went just fine! Great cars and great people, I'll try and get a few photos online soon. I also managed to sell a bit of the surplus, which was great also.
The underside of the car is now pretty much cleaned. Still found a few little spots that needed welding though.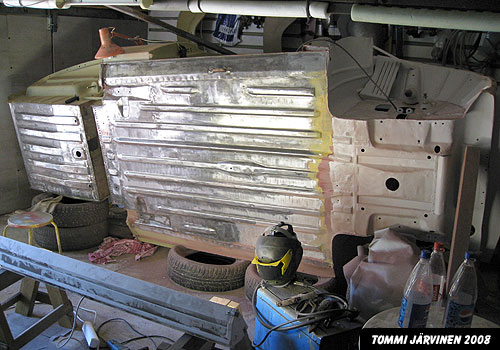 Ready for paint.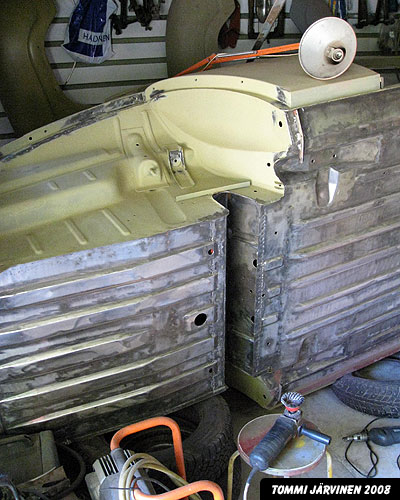 The old jack supports were removed earlier to repair the area. Now we put them back.
Dad checking if we measured the placement correctly.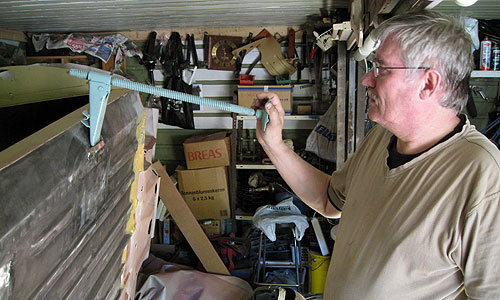 I'd say that's pretty much spot on 🙂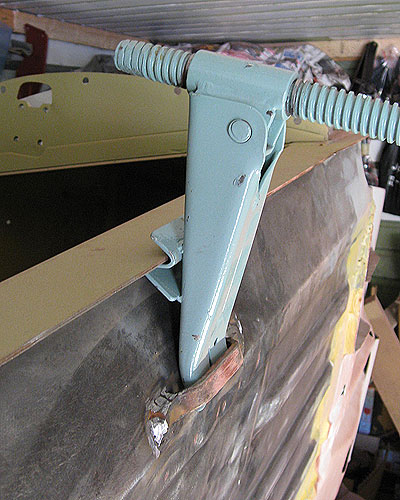 – – –
Nothing to do with the project: