A bit more about the rear brakes: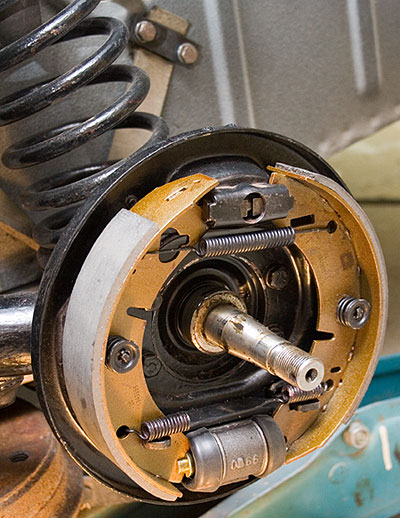 Pretty much "everything" new here (piston, shoes)…
(Oops! As "Saab 95" reminded in the comments – the springs are on the wrong side of the shoes in the photo… They have to be on the inside!  I remembered it as I put the hub on – installed this way the springs will grind against the hub. So I installed them correctly but forgot to take a new photo).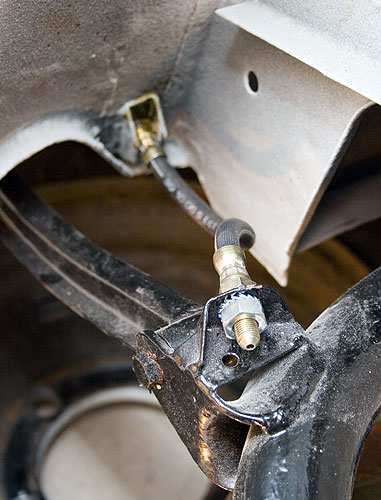 New brake hoses.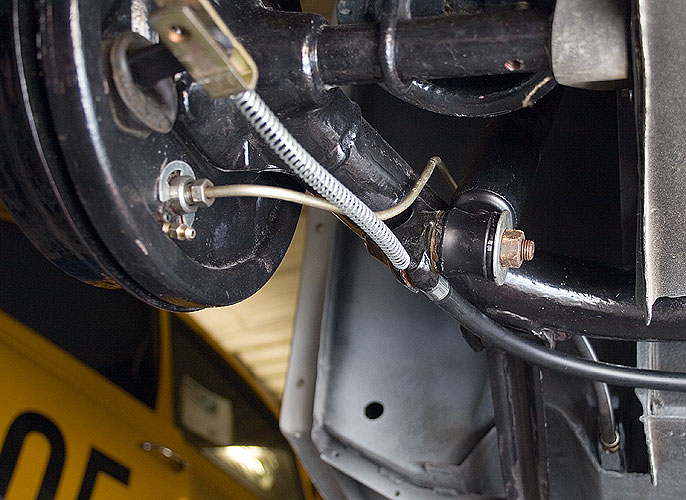 New brakelines and new handbrake cables.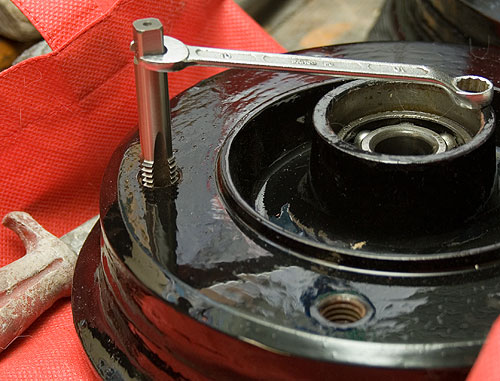 The drum threads were opened up.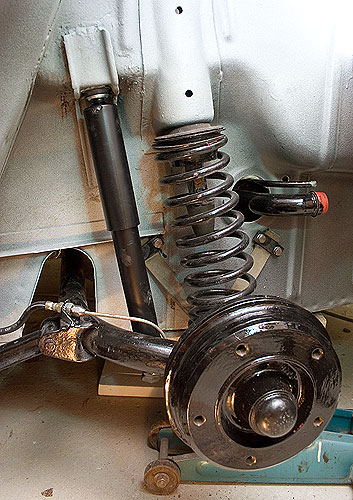 So – there it is, ready to go 🙂