Just a quick update:
We got the cabin and enginebay electrics mostly sorted last weekend. Starter works, fan works, lights work, wipers work etc. There's still a few little issues to sort but mainly things are looking ok.
A few photos: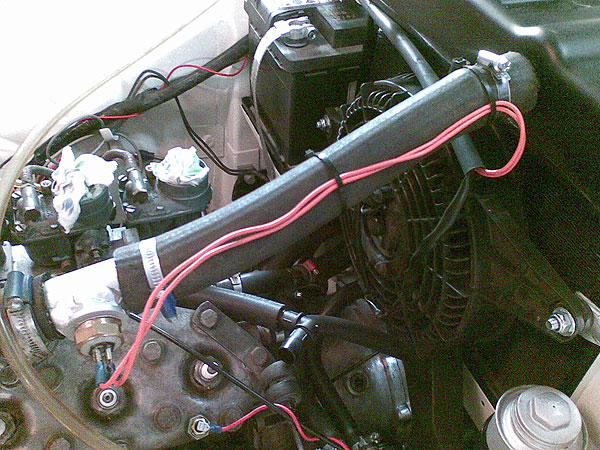 The fan sensor is now connected to the fan (through a relay and a fuse). It's independent of the other electrical system so it will run even if the car is shut down (same setup as in Saab 900).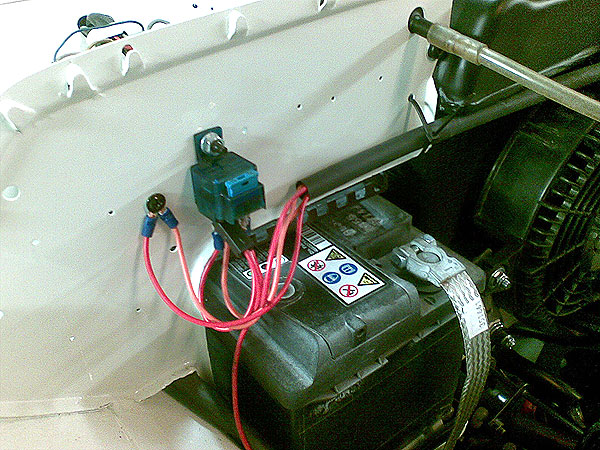 Cabin wiring is now mostly sorted and tested: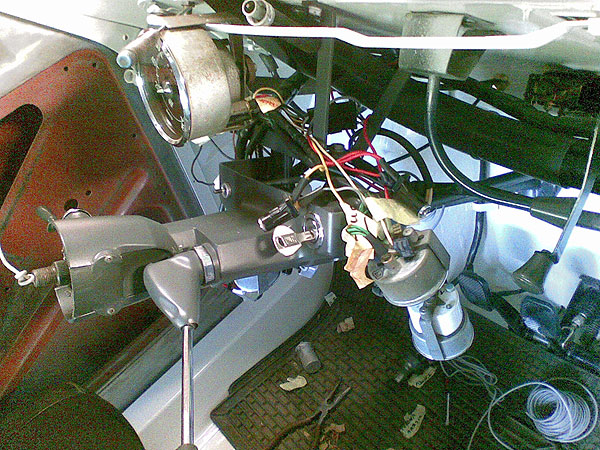 The fuse box is the '66 version as is most of the wiring.