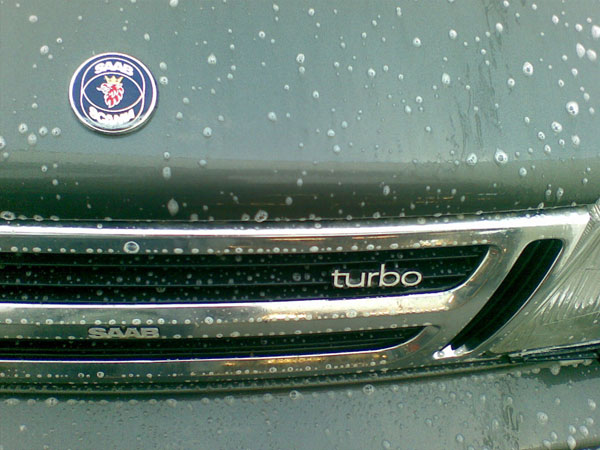 I have done some maintenance stuff on the T8 Special.
Since the car needs to be MOT'd next week I had the emissions tested. It's a catalysator model so it's considered a "low emission vehicle" and the maximum emission values are pretty strict.
T8 Kats can be difficult when it comes to emissions so I was a bit worried what the situation is with this car. But, as it turned out, all the emission values were spot on! No problems what so ever.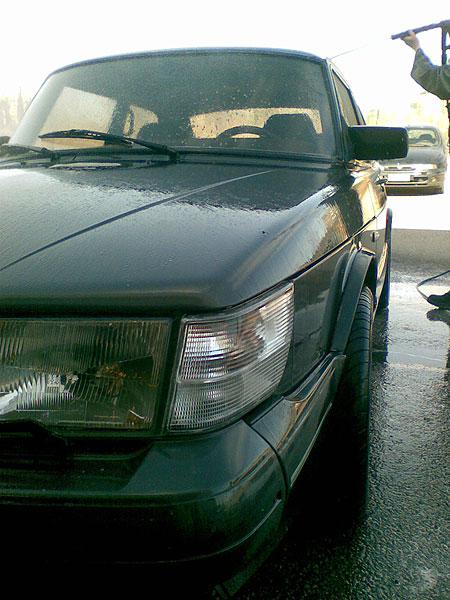 And ofcourse the storage dust was washed away.
The next order of business was to fix the hatch lock which had given me some trouble. The mechanism had gathered some rust and grime and wasn't functioning properly.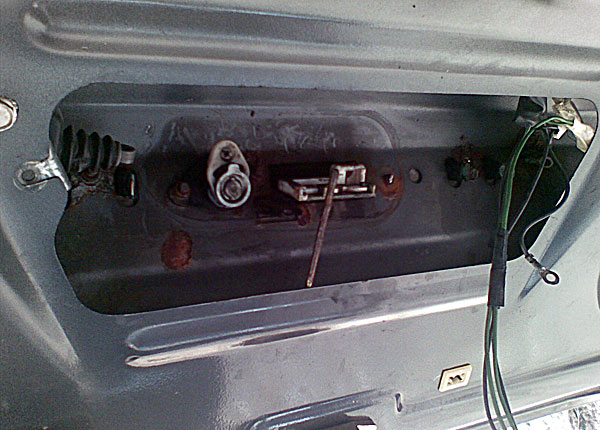 I decided to change the whole mechanism since I had a very good one from one of the spare parts cars. The only problem was that the attachment screws and nuts were pretty much solid rust.
No other way to remove them but grind them all off.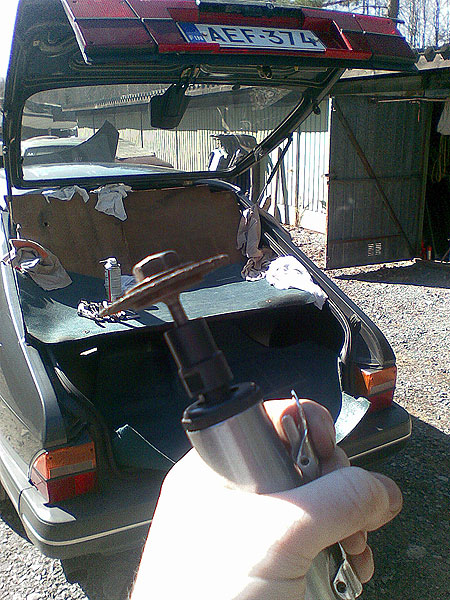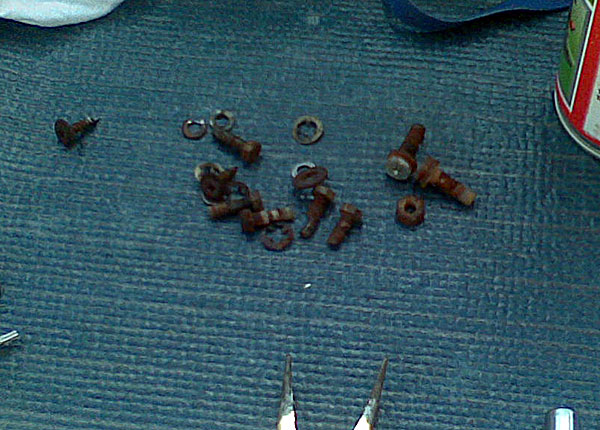 Well, it certainly took a while but I finally got them loose. But to actually remove the handle it turned out that I also need to remove the reflector plate that's between the rear lights. And to remove the reflector plate I also needed to remove the license plate… 🙂
Fortunately putting it all back together was easier since I used new nuts and bolts and a lot of graphite grease…
So – quite a bit more work than I initially thought but it got done.  Now the central locking mechanism functions without problems also on the hatch.