Ray from USA sent me these pictures of his US model Saab 96 V4 1973. Info from Ray:
"I bought this car already painted that color but not done well which necessitated body work and respray. V4 engine, transmission, clutch all custom rebuilt (less than 300 mi) by SCCA Pro Rally car builder and Saab specialist John Vanlandingham. Motor performance modifications include: forged high-compression pistons, cam, and lifters. Engine has 10.3:1 compression ratio (originally 8:1) and approx. 100 hp (orig. 65 hp), with valve seats hardened for use with unleaded fuel. Heavy-duty clutch, 4-spd manual transmission w/shifter on column. MSS performance exhaust, big radiator, Weber 2 bbl carb, K&N air filter, Bilstein shocks. Electronic ignition, tach and oil pressure gauges. Plus 5 Saab Soccer Ball alloy rims."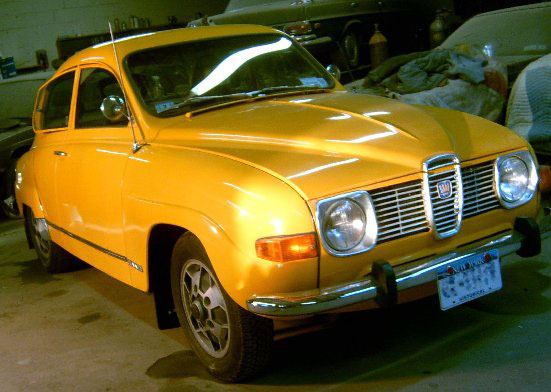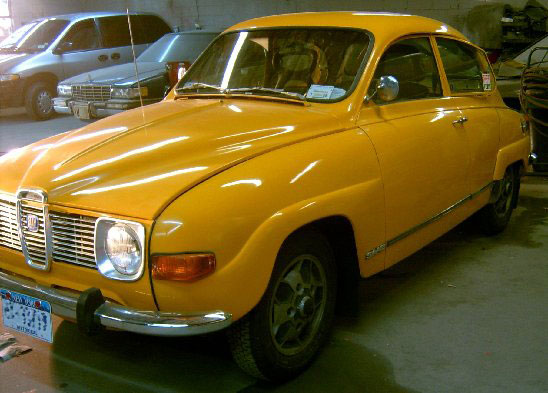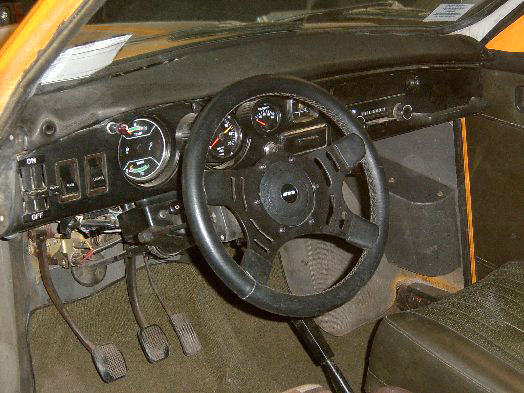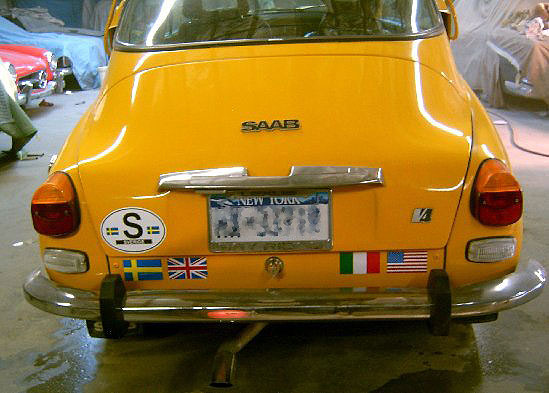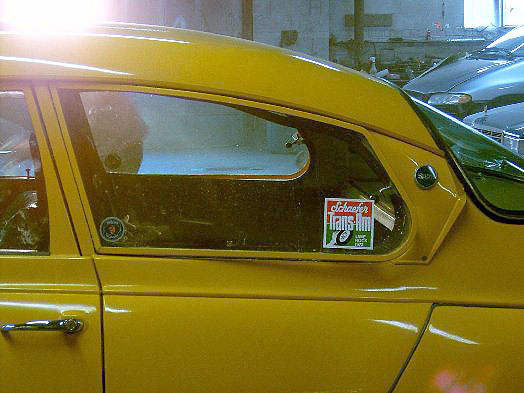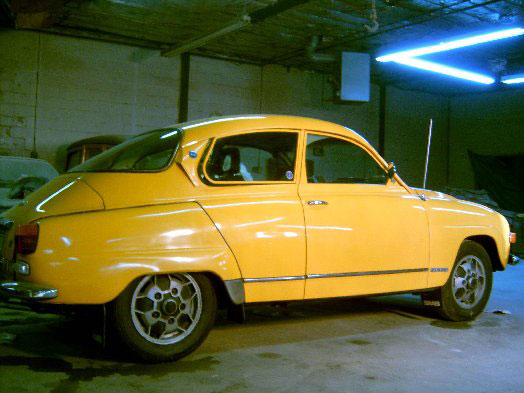 Nice to see a Saab 96 with the US market options, there are some differences compared to my Finnish model: Opening rear side windows were not availlable here (not even as an option). The round headlights were also US standard, here we have the square headlights (you could get the round headlights from the Saab Rally catalogue though). We have tear shaped rear view mirrors, in the US they were round. Front parking lights are orange, here in Finland they were white. Reversing lights also were not standard here.