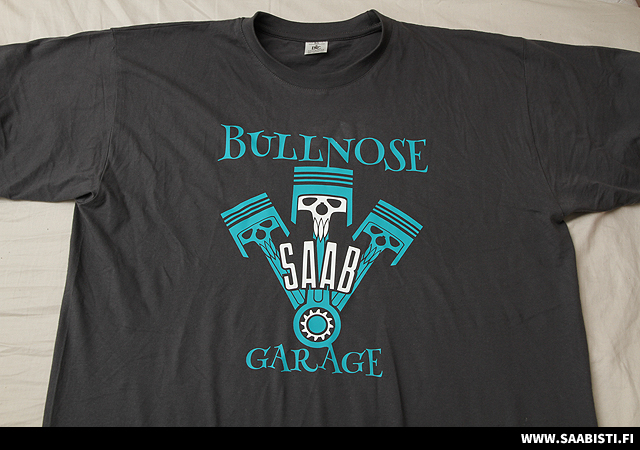 I designed and had this one made for myself, but after I posted it on Facebook half a dosen Saab-guys have already stated they want one. So I decided to offer them for sale at least for a while.
As this is Finland nothing comes cheap – the price is 25 € + postage (standard dark grey T with two color foil printing). Sizes (scandinavian) S to XXXL.
Typical postage fees: Finland 1.60 €, EU 2.70 €, US 6.60 € for one shirt.
So, if you want one sent me an e-mail at saabisti.jarvinen@gmail.com. I will confirm the total cost – shirt(s) + postage and send you the payment instructions (Paypal or direct transfer to my bank account). Please note there's no way I can have a big stock of these available. I will have them printed as needed so the shipping may take 1 to 2 weeks if I'm out of stock on the size you want.
Please note: I am selling these as a private individual. There is no returns policy and any e-commerce regulations do not apply. I will check every shirt to the best of my ability before shipping.
If you absolutely want to see what you are buying beforehand  I will have a few made and bring them with me to Saab Festival in Trollhättan at the end of the month. Please have even sum availlable: 30 € or 260 Swedish Kronor.