CLASSIC MOTOR SHOW 2008 (Lahti, Finland)
A few weeks back I was at the Classic Motor Show promoting the Saab Club Of Finland. I had only a little bit of time to wander around, so this is not a comprehensive report on the happening. But all in all, great event, lots and lots of cars and people.
First some Saabs and on the the other post  some of the other cars.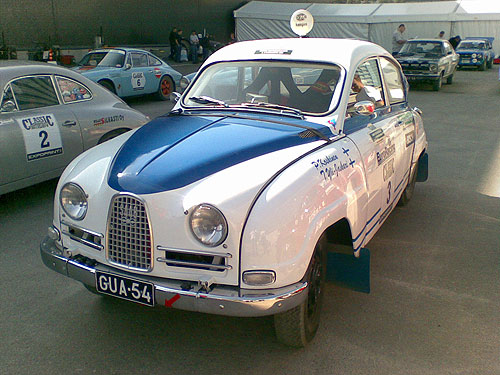 This was built from a standard Sport for racing in the Historic Class of rallying.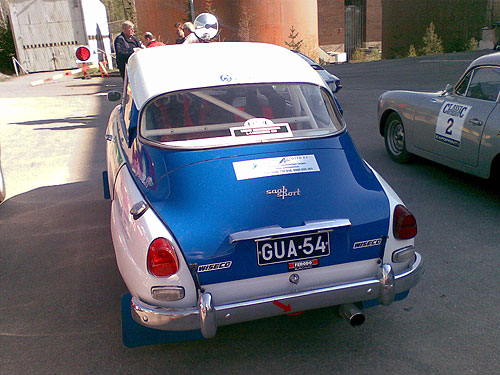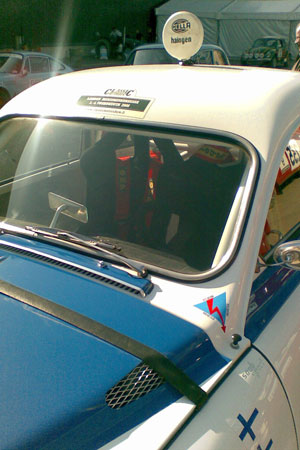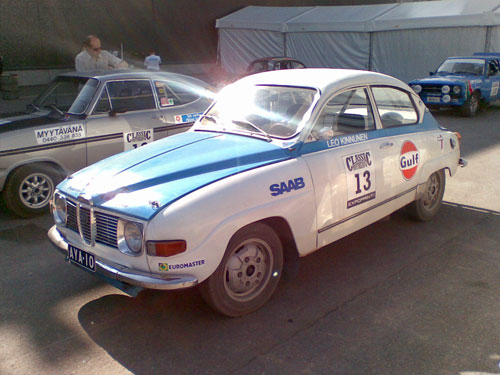 A Finnish Works rally car 1970 (with competition history). This is the first car of the Finnish Saab Works team to race under the trademark blue and white colours – the colours of the finnish flag.
The rules that allowed substantial lightening of the cars were approved only later in the seventies, so this car still has steel fenders etc. Later the Works cars could have fiberglass fenders and aluminium skinned doors etc. for less weight.