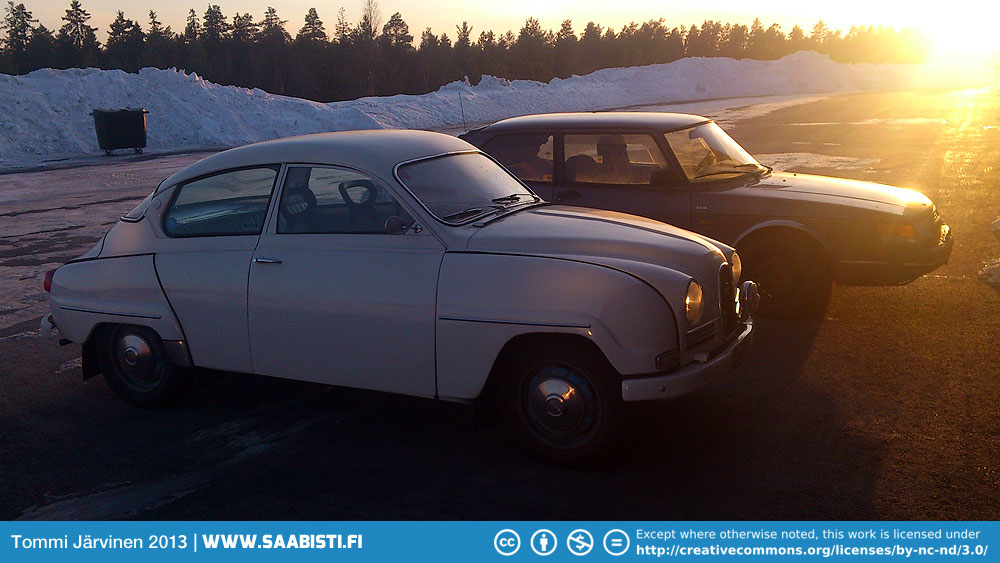 Now that I have been doing a little more driving with the two-stroke some more little issues have surfaced. Here's some fix ups and photos:
Windscreen rubber seal is leaking (and the rear window also). I removed the aluminium strips to be able to lift the rubber a little and inject some window sealer under it. It's a messy job!
Exhaust manifold was heating the rubber hose above it a bit too much so I made a little heat shield for it.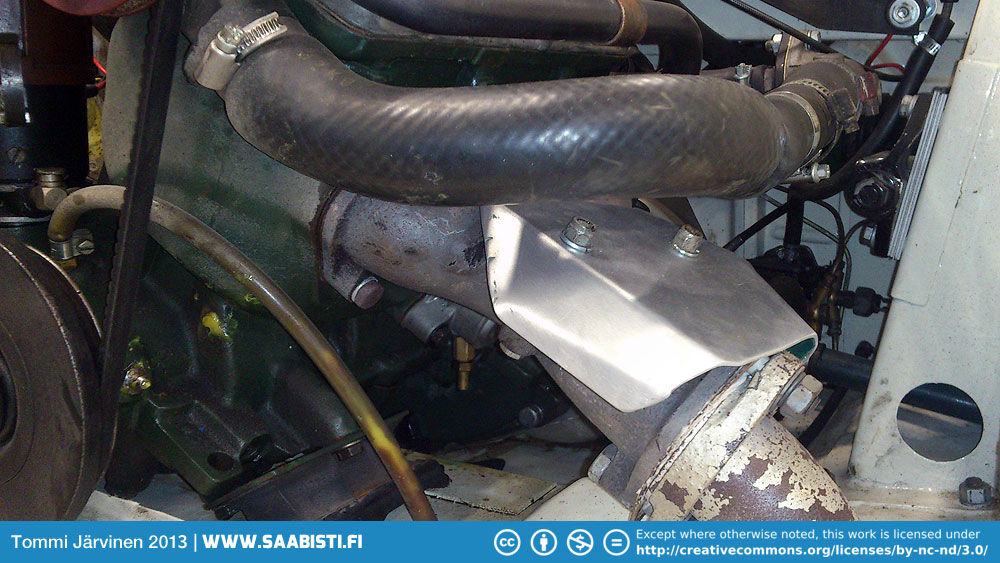 The hose now feels definitely cooler even after a longer drive so I think the shield is working pretty nice.
One of my pet peeves of the 96 are the tiny mirrors. Even though they look good they are pretty useless. To feel more comfortable driving the car in traffic I put a bigger mirror on the driver's side:
The fan belt had some clearance issues and was rubbing against one of the ignition cables. The alternator bracket was too short which caused it to hang too low. I made some changes to the bracket:
So – there we go. Small things but make a difference.