I don't really have any decent photos of the current state of the project, but I took this series when the front wheel housings were being restored: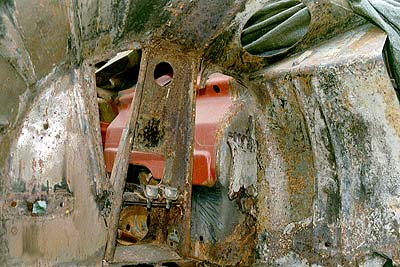 These shots are from the drivers side. Large parts of the wheel housing had to be removed, as they were badly corroded.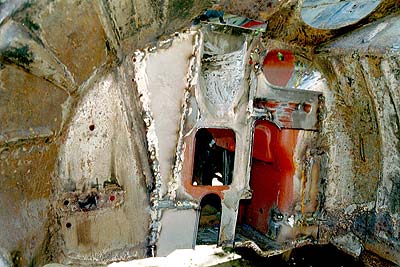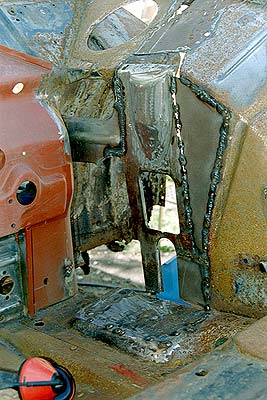 Also the spring brackets were replaced by ones I got from my "spare parts vehicle", a longnose 96. Parts were modified where necessary to fit.
On to the passenger side: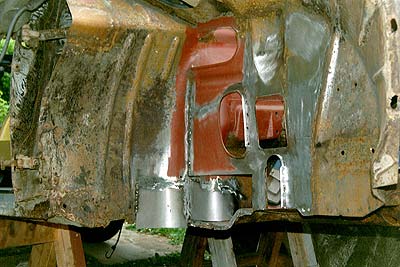 Large sections were constructed of sheet metal.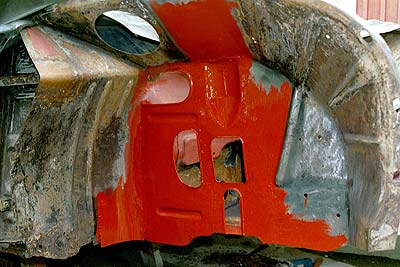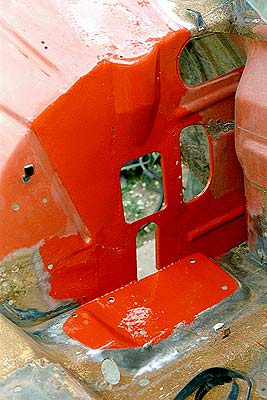 The positions of all parts were carefully measured (as was the frame) before anything was removed.
When replacement parts and new sheets were put on, all measurements were checked before final assembly.
That way the front end was kept as close to the original as possible. It also helped making sure, that the body would be straight.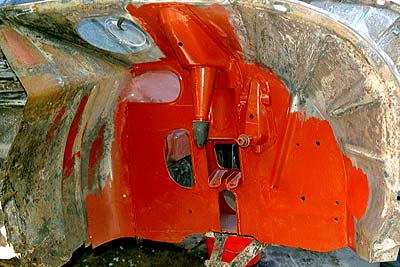 The sections were painted as they were finished, to prevent corrosion from setting in. All was done outside on our yard back then! Thankfully I now have a very nice place to do this in.
I regret I didn't have the foresight to use acid primer, so now I propably have to remove all that red stuff and paint it again.
Here's two shots of the engine compartment, combined as one: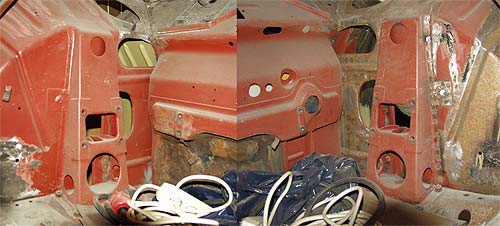 See the spring brackets in place. I'll never, ever again take a project with this much corrosion damage..
This gives an idea on the condition of the original spring brackets: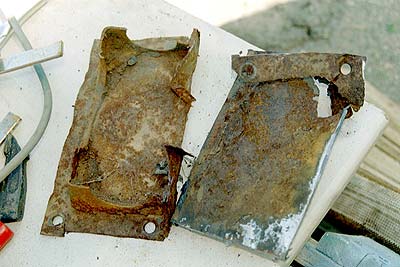 There's still a lot of work to be done on the body. The original paint job hasn't aged very well. At places, there's a thin film of rust under the original primer, even though the paintjob looks ok on the outside. So ALL original paint has to be removed thoroughly before continuing to put on a new primer.