Before moving on with the paint prep I decided to do a test fitting on all the components. The doors, hatch and bonnet were all installed and fitted correctly to check that they sit correctly and all the gaps are even. Or as even as they are on an old Saab…
One of the most important aspects was checking the front of the car as it's visually a major point of interest. Everything needs to fit perfectly. So we fitted the core support and all the necessary grille parts.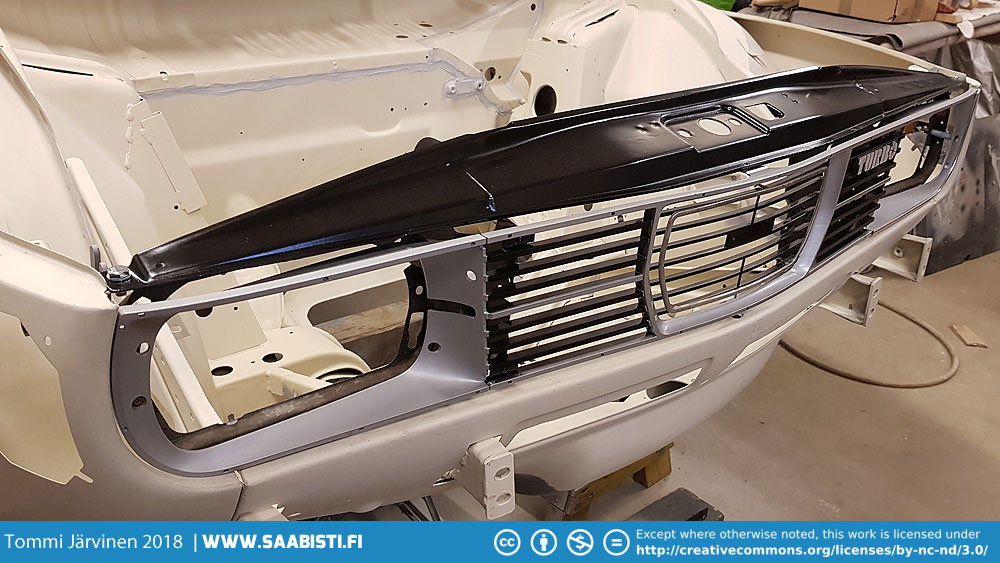 No major problems with the grille or the light bezels. Event the core support was sitting pretty much square.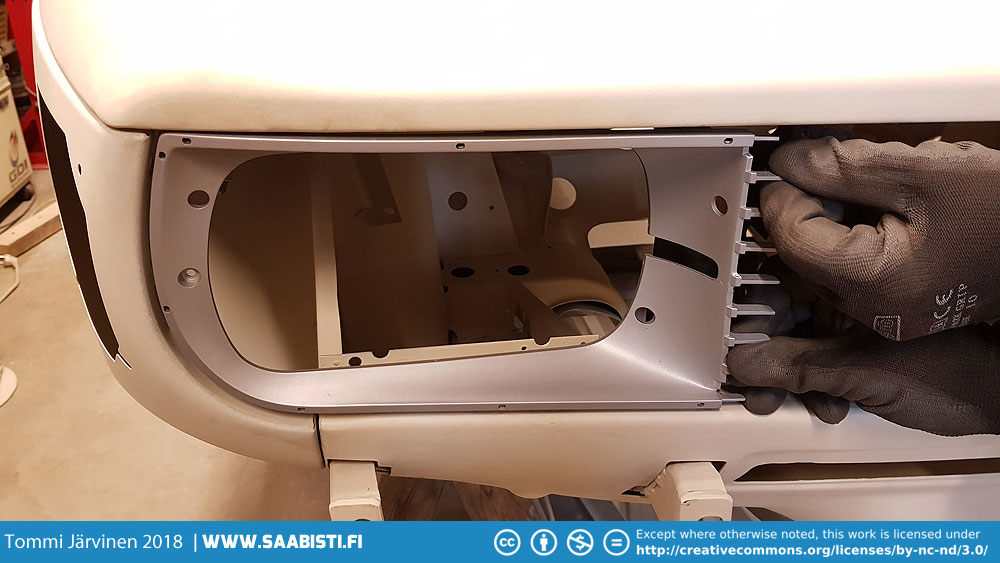 The light bezels are key components. Any issues here are instantly visible. The right hand side was fine.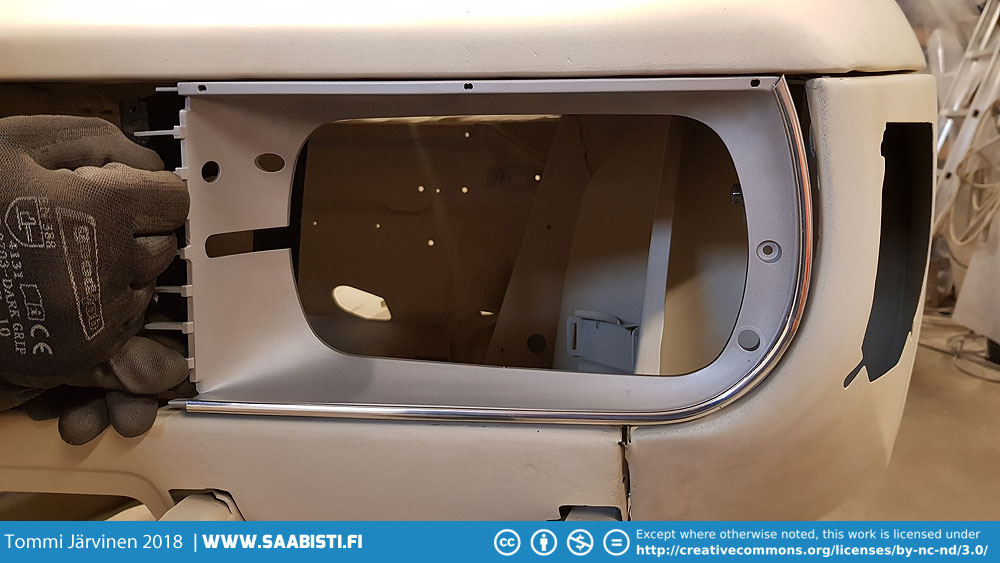 Unfortunately the aftermarket Klokkerholm fender we used for the driver side was not as good. It was clearly out of shape around the top part of the light bezel. There was no way that was going to fly.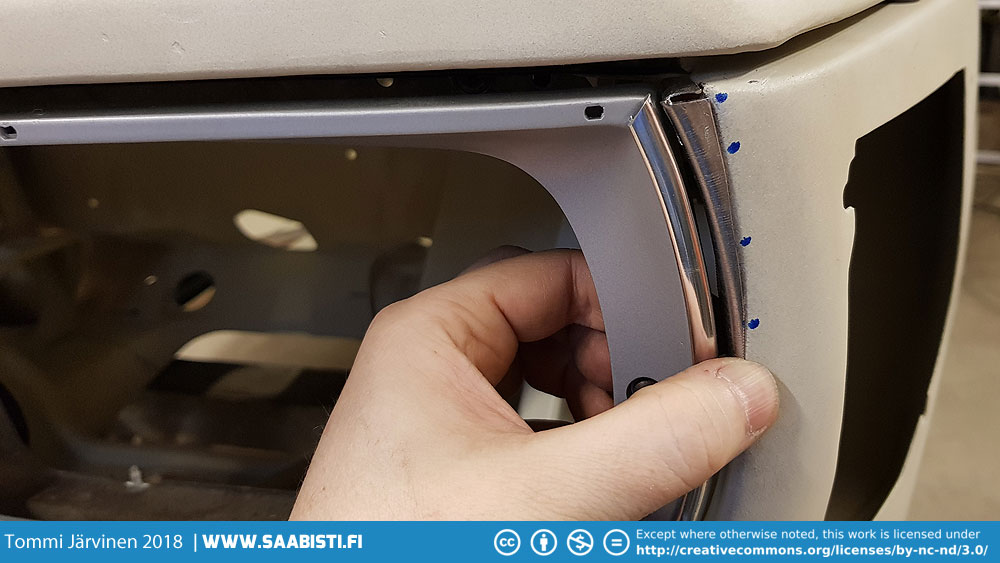 I proceeded to make small fill piece out of sheet metal. Nothing too complicated to do other than making sure the curvature follows the light bezel.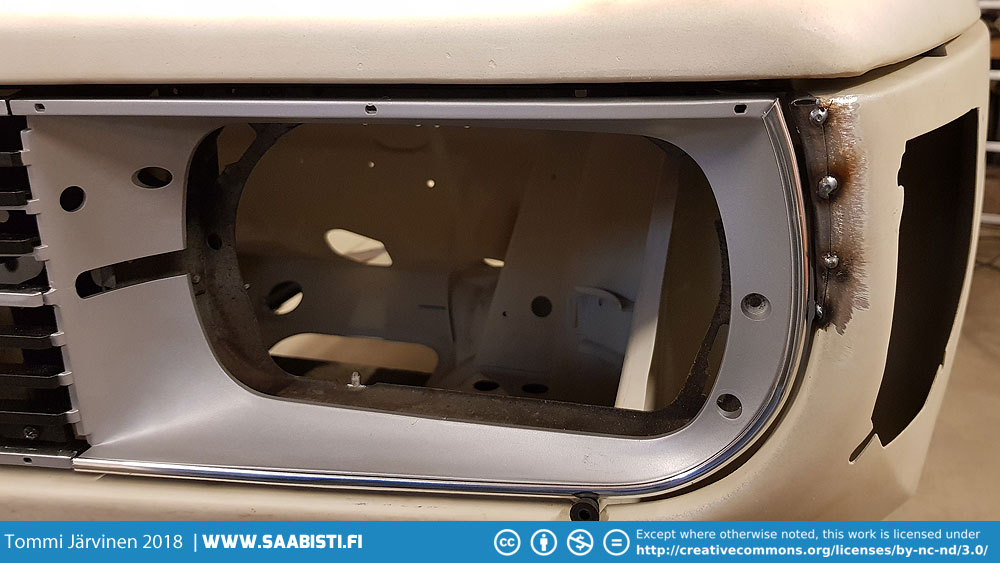 Welding the piece in.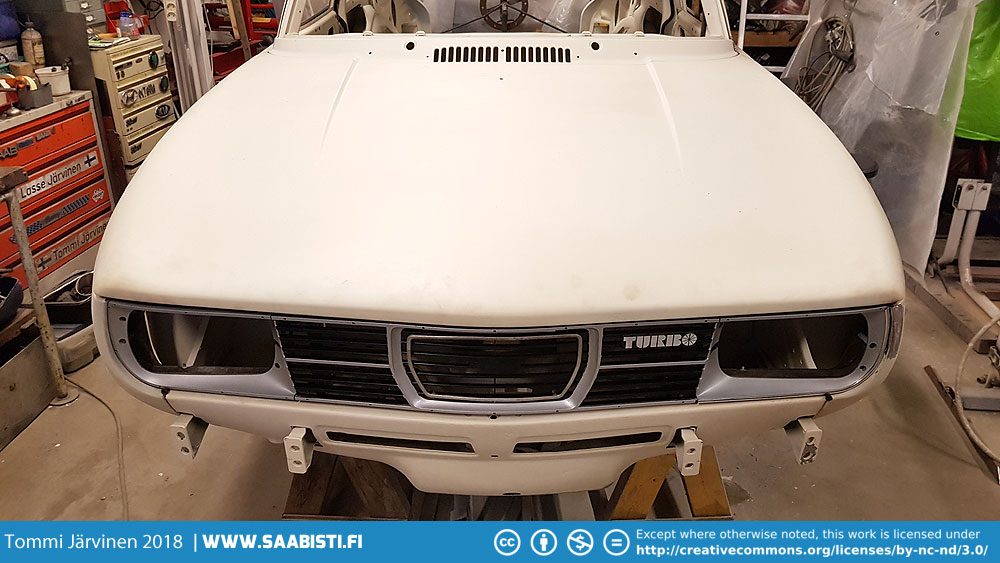 Looks a lot more balanced already. Some primer and anyone would be hard pressed to notice the repair.