There was some corrosion issues with the "good" trunk hatch also. After removing all the accessories it was clear some welding needed to be done around the window frame. It's one of the usual spots to rust.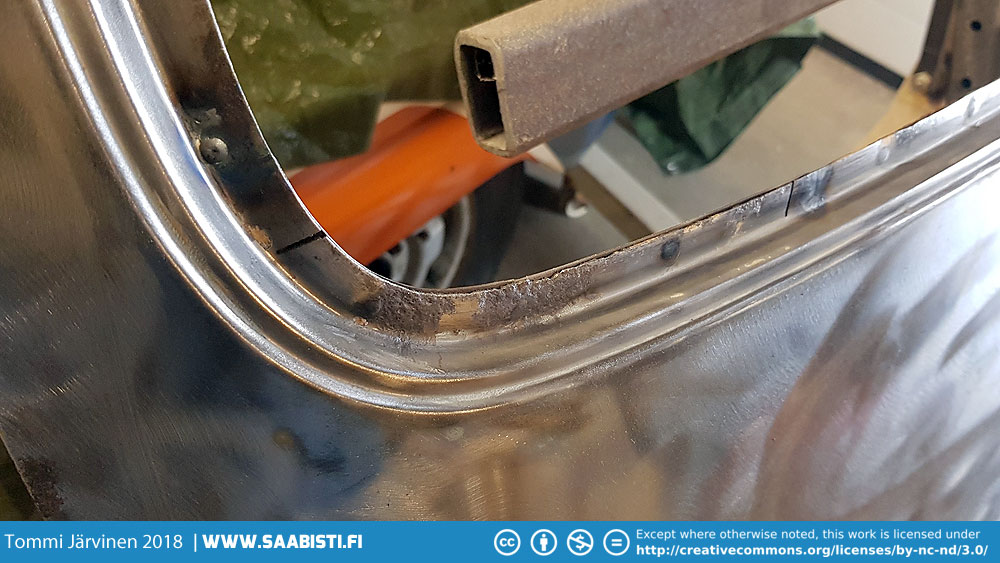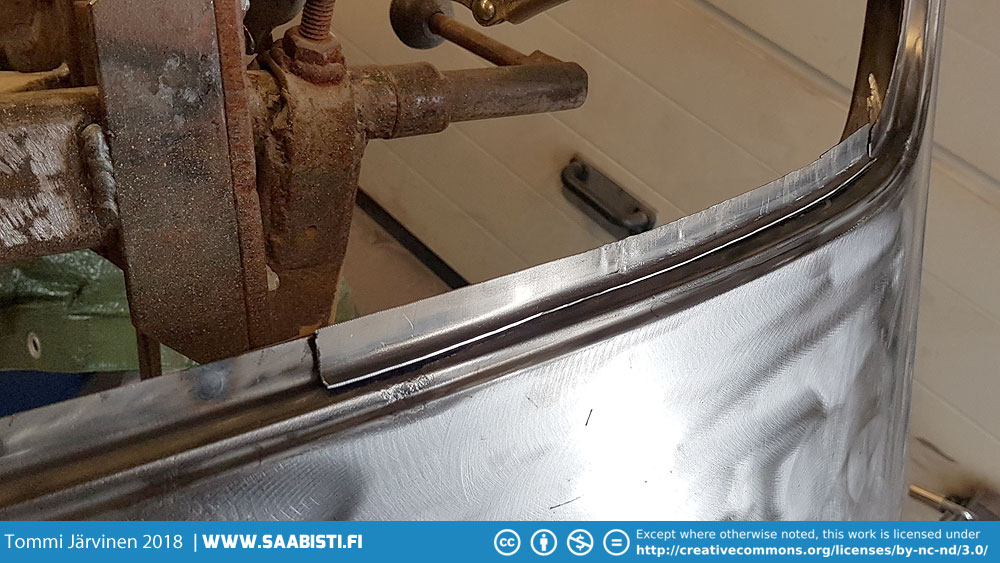 The shrinker/stetcher tool was used to make the repair pieces curve a little to fit the shape of the window frame.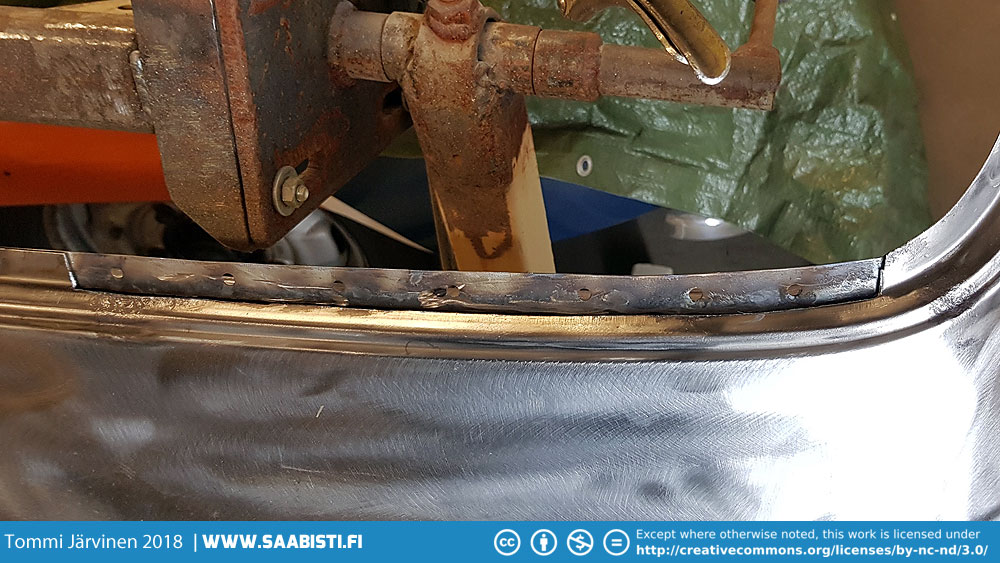 Thankfully the rust had not spread too much on to metal visible outside the window rubber. There was really no need to worry about the hatch skin warping because of heat so welding was a relatively easy job.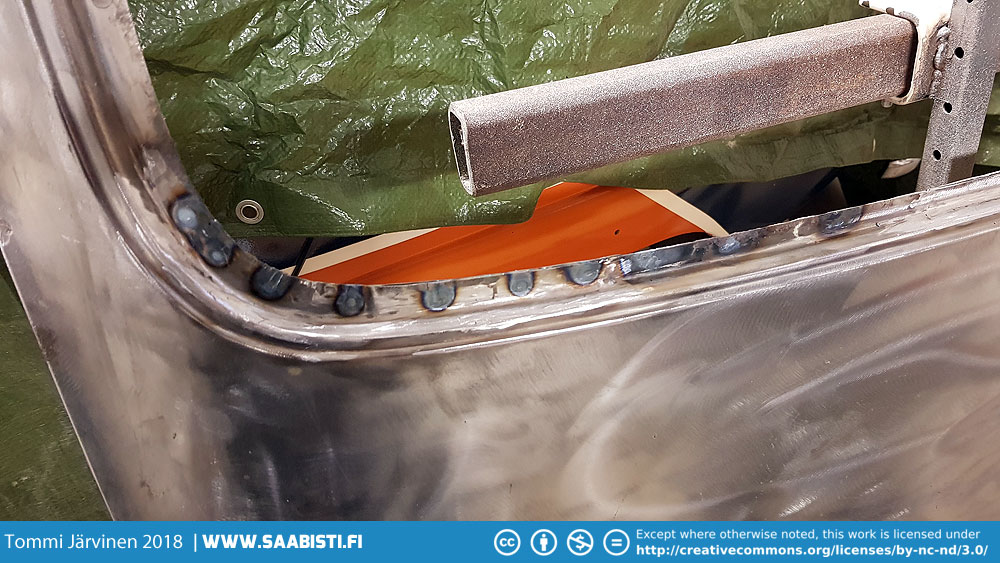 So – one more rust issue sorted…