Since we hit a snag on the 96 Rally and have to wait for parts (again) – I decided to do something about the 1978 99 Turbo while waiting.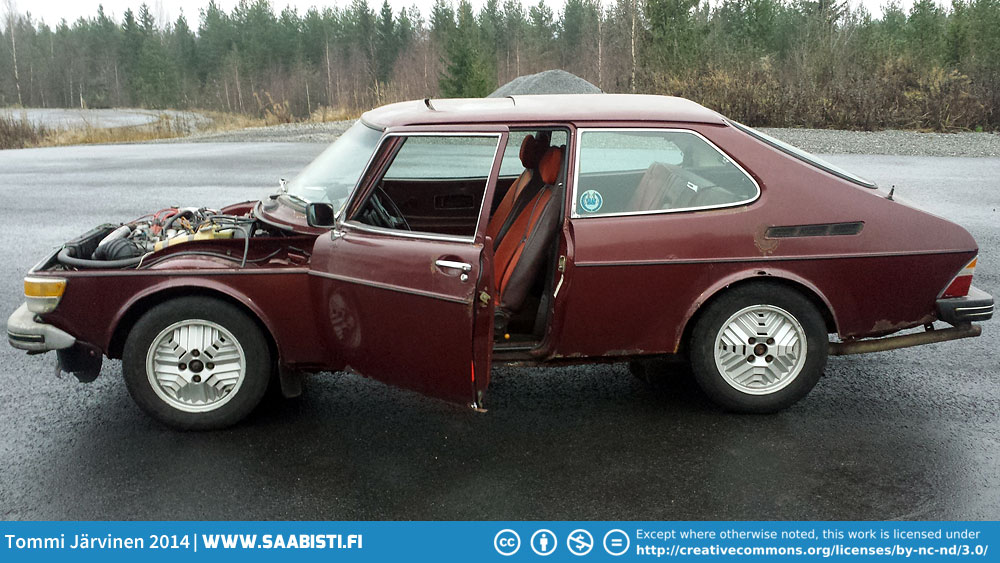 I wasn't quite sure if I wanted to restore it or build a track car. A track car would be nice, but since the car has some of the very hard to find parts (three row radiator, S-gearbox for example) I ultimately decided to do a full restoration. It's a somewhat rare car and there aren't that many here – at least in running condition.
So – a full restoration it shall be. There will be a ton of bodywork ahead, but I will also be restoring all the nuts and bolts as close to the original factory spec as I possibly can.
As I started to disassemble the car I also recorded all the bits and pieces wrong or needing special attention. I have already shot around 300 photos of the details and there's a lot to do still. But it is necessary to document everything and compare it to maintenance manuals and spare parts books to find out what parts are not correct or modified. I have already found a lot… It is after all almost 40 year old car, that has had it's share of DIY repairs – not all of them well done.
Here's some photos of disassembling the car:
So – there we go – this project is now officially started. I will finish the 96 Rally when I get the parts, but in the mean time I will move forward with the Turbo.
Merry Christmas folks!